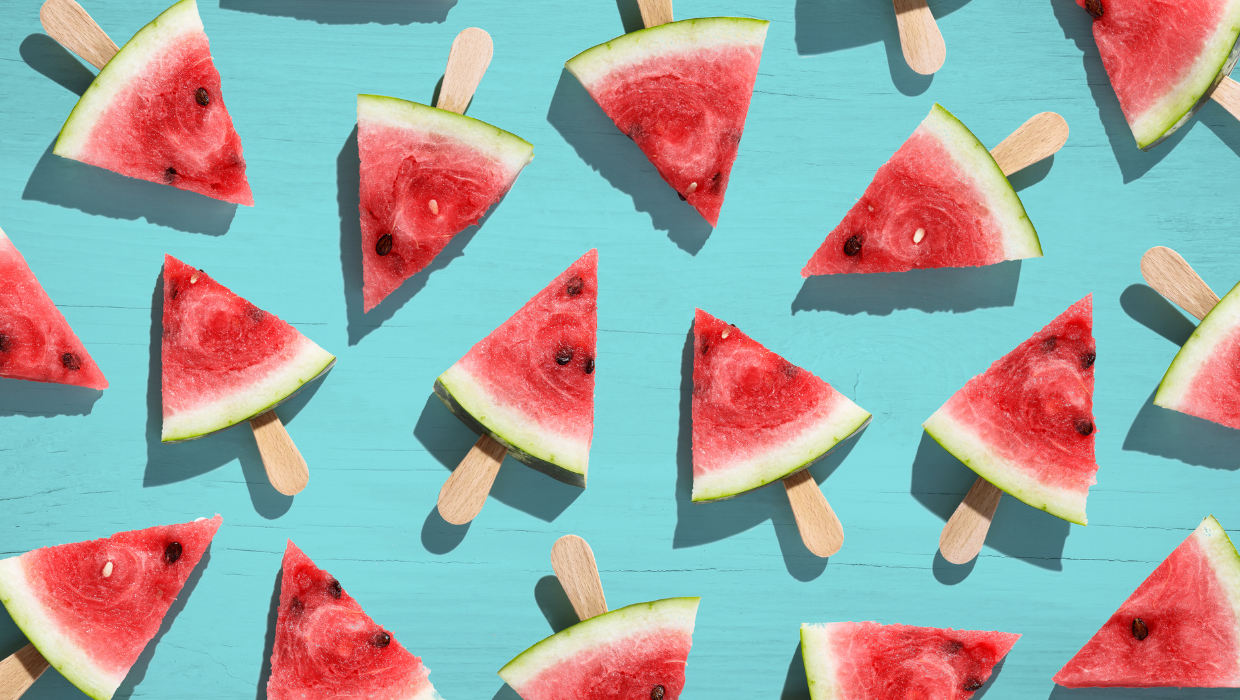 THIS MONTH'S ZERO-PROOF COCKTAIL KIT
This month's feature drink is a crisp concoction that blends the cool essence of watermelon and mint with the subtle notes of citrus and roasted agave in Lyre's Agave Blanco. Served over ice, it's the perfect sipper to keep you feeling cool, refreshed, and blissfully hydrated during those hot summer days.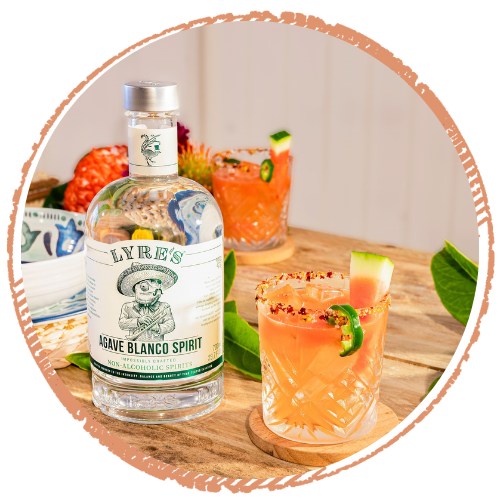 We made a special playlist just for you! Listen to it while you're enjoying your drink of the month or whenever the vibe is right.
let's get organized before
you start pulling out the ice! 
With three unique recipes this month, here's what you'll need (in addition to what's in your box) for each drink. Please note, these are optional! Don't have a shaker? Mix it up in a drinking glass with a spoon! Don't have a jigger? Use a shot glass or tablespoon measure. No fresh juice? These are just suggestions on how to get the most variation out of your box, but you can get creative on your own and experiment! 
Ice
Limes
Salt or chili salt (optional)
Watermelon
Fresh mint
Jigger
Tumbler
Coupe glass
Highball glass
Shaker & Strainer
Blender (for popsicles)
Muddler (or spoon handle)
Watermelon sugar
1.5 oz. Lyre's Agave Blanco

1.5 oz. Watermelon Mint mixer

1 oz. fresh lime juice

Optional: top with club or Bright Side cucumber lime

Optional chili salt for rim (use tajin or mix equal parts salt & chili powder)
instructions
If rimming with salt, moisten rim of a tumbler with watermelon mixer. Roll in salt to coat. Fill tumbler with ice. In a shaker with ice, combine agave blanco, watermelon mixer & lime juice.  Shake for thirty seconds, and strain into glass. Top with club or Bright Side cucumber lime if desired. Garnish with watermelon gummy and an umbrella. Cheers!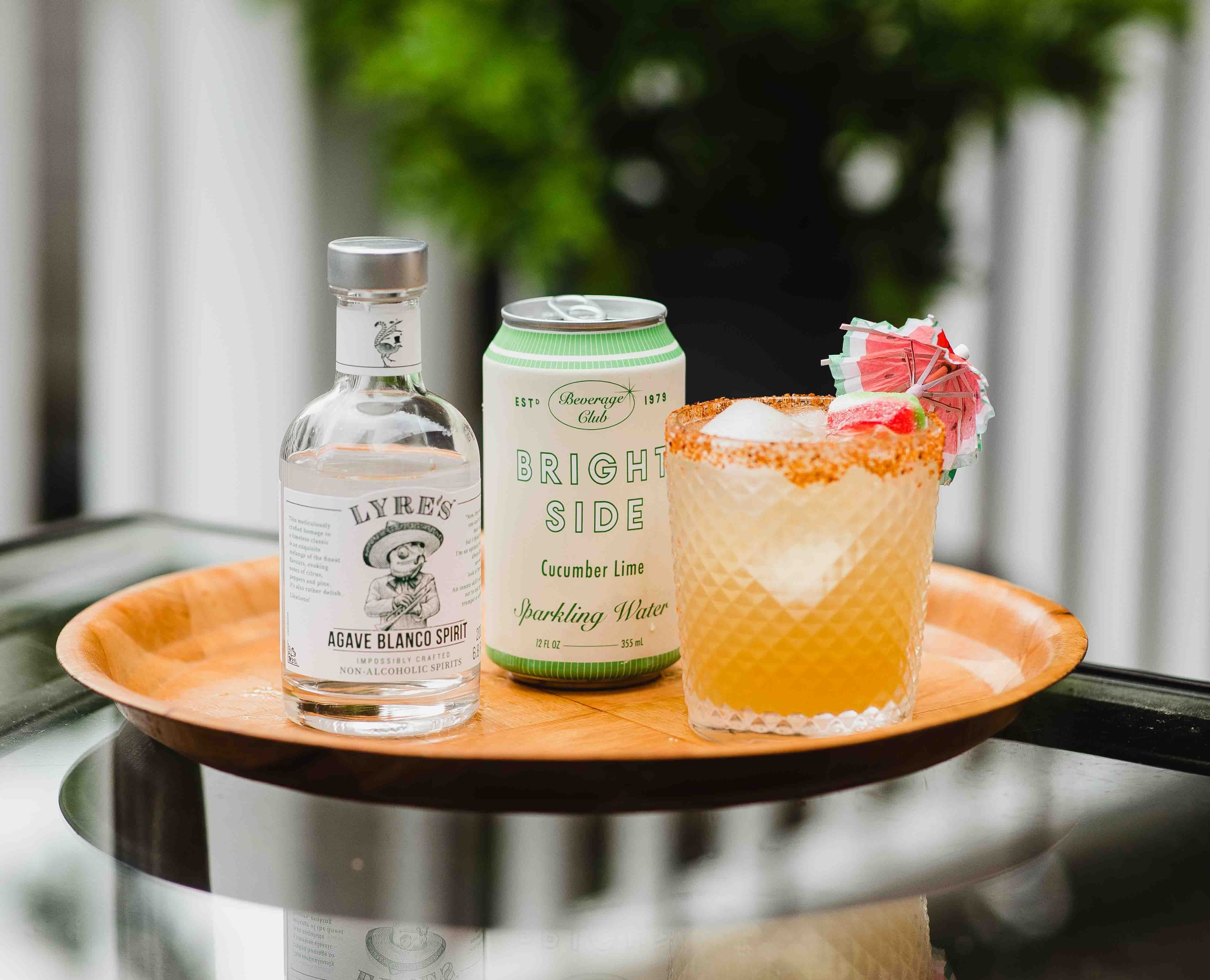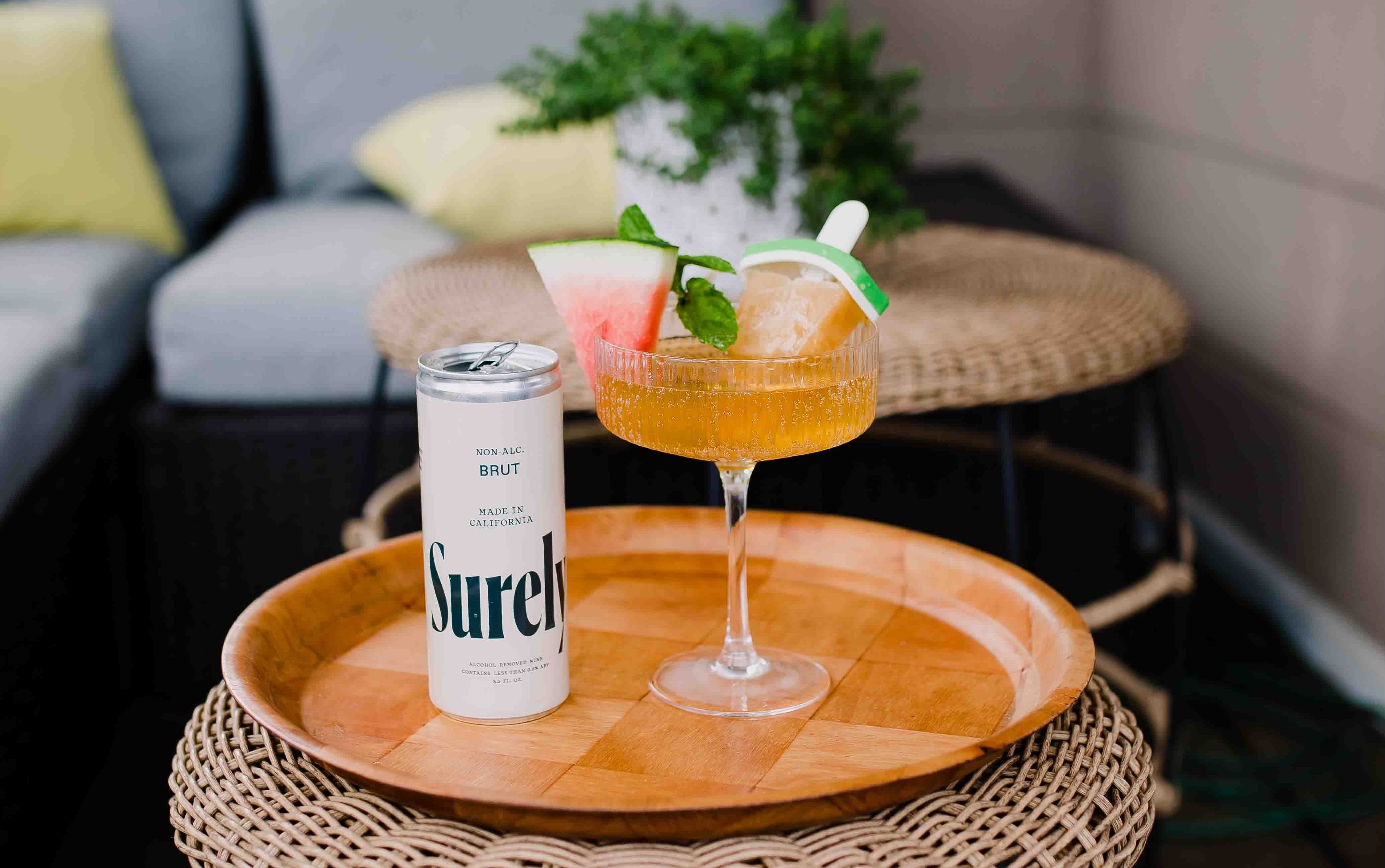 sWEEtest thing
4.25 oz Surely Brut

1 Watermelon Popsicle 
instructions
To make 4 popsicles: In a blender, blend 2 cups cubed watermelon, 5 oz. Woodstove Watermelon Mint syrup, and 2 ounces lime juice until smooth. Pour into popsicle molds and freeze overnight.
Don't have fresh watermelon or a blender? Replace the watermelon with 1 cup of Bright Side cucumber lime, coconut water, lemonade, or any of your favorite berry based juices and stir gently in lieu of blending.
Place watermelon popsicle into a coupe glass, and pour chilled in Surely Brut. Optional: garnish with a wedge of watermelon and a mint sprig.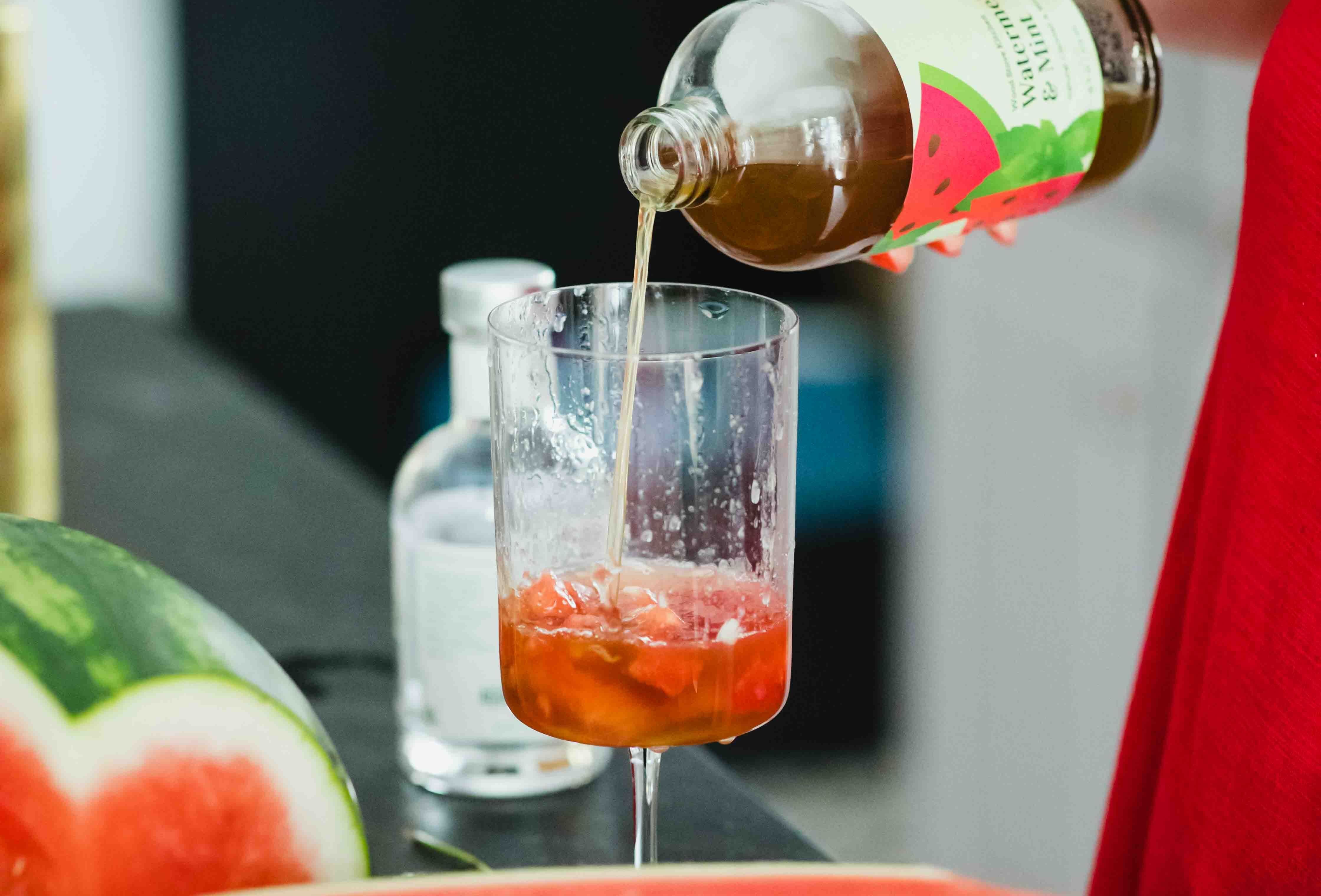 Summer Serenade
1.5 oz. Watermelon Mint mixer

1 oz. lime juice

4 oz. Brightside cucumber lime

Optional: small cubed watermelon and fresh mint

instructions
If using, add watermelon and mint sprigs to a tumbler or highball glass, combine with watermelon mint syrup and lime juice, and gently muddle. Otherwise, directly add the watermelon mint syrup and lime juice to the glass, followed by ice. Top with Bright Side, stir to combine, and enjoy!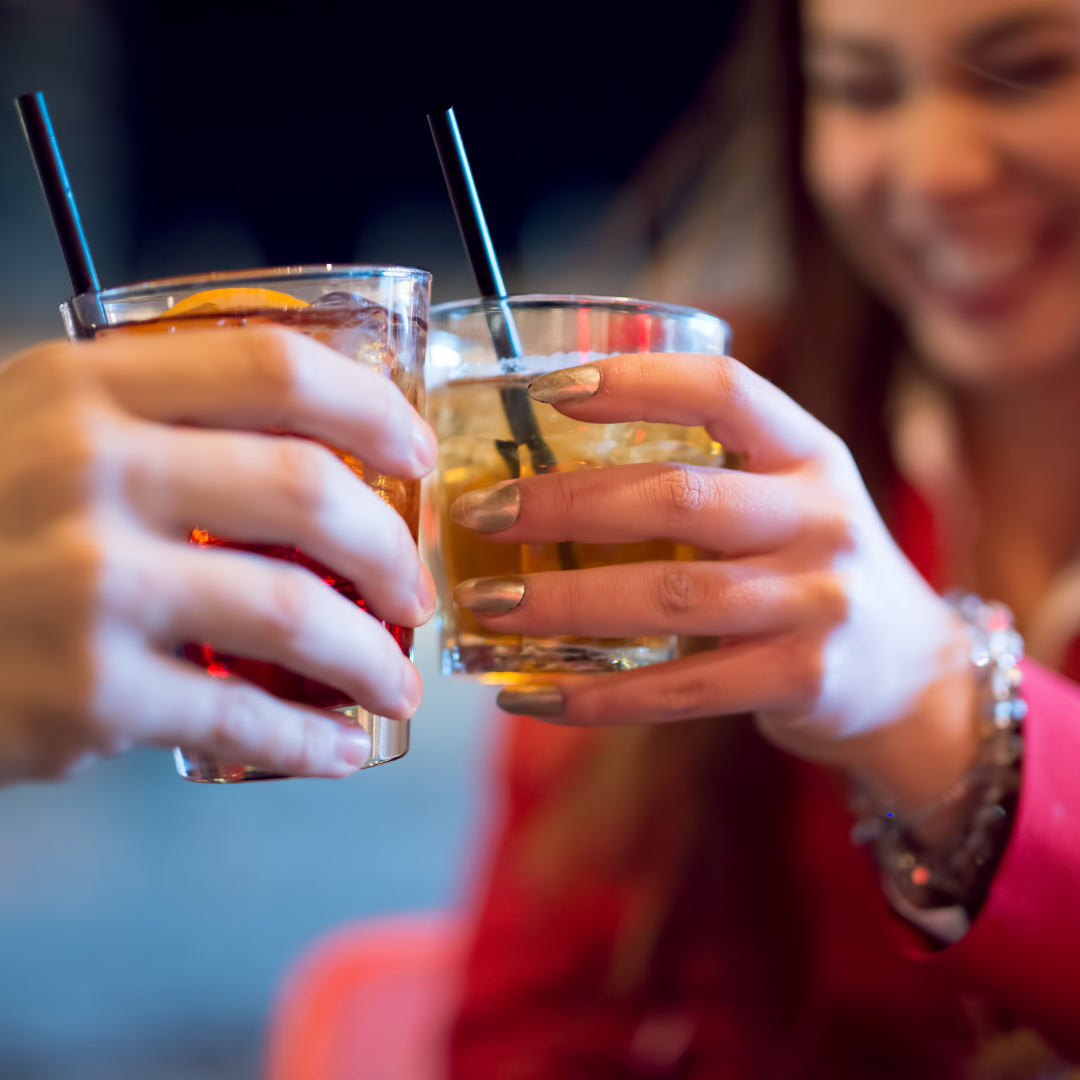 want to get your next box on the house?
We'd love to see how you're enjoying your Raising the Bar drinks at home! Share a pic of you & your cocktails and tag @weareraisingthebar and use #redefininghappyhour.
Each month, we'll pick a winner to receive their next zero-proof cocktail kit on us!