Sign up for our email list to receive $10 off your first subscription purchase! All *NEW* subscribers will receive our February box as their first box.

If you are purchasing as a gift, you can print or email this

digital gift card

to share with your recipient.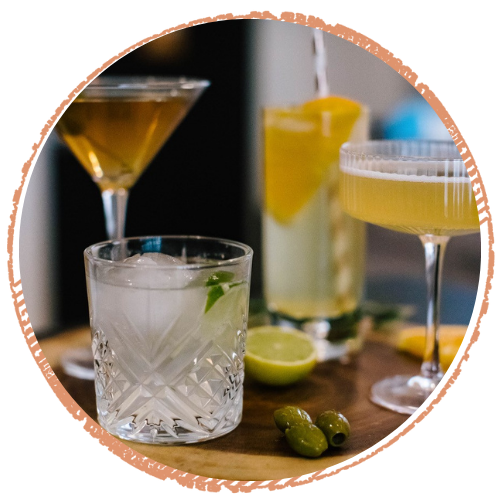 JANUARY 2022'S ZERO-PROOF COCKTAIL BOX
dry 'gin'uary featuring
monday gin
We're celebrating Dry January (and dry every month, for that matter!) with *4* recipes featuring Monday Gin alternative. Monday Gin™ is a complex, aromatic blend of juniper, natural botanicals, citrus, and spices that satisfies like a classic London Dry, finishing with the familiar kick of a traditional gin.
Use Monday Gin™ 1:1 in any recipe that calls for gin. It has no sugar, zero calories and is made from natural ingredients.
This month we're making a class Gin & Tonic, a Bees Knees, a "Dry" Martini and an Orange Vanilla Highball. 
Check out the videos and recipes below - we can't wait to hear which is your favorite!
INTRO TO THE DRY GINUARY BOX
HOW TO MAKE A CLASSIC G&T
monday gin & tonic
2 oz Monday Gin

.5 oz fresh lime juice

3 oz tonic water (two flavors included!)

Ice

Lime wedge to garnish
instructions
Fill a rocks glass with ice, and add gin, lime juice, and tonic water. Stir to combine. Add lime wedge to garnish.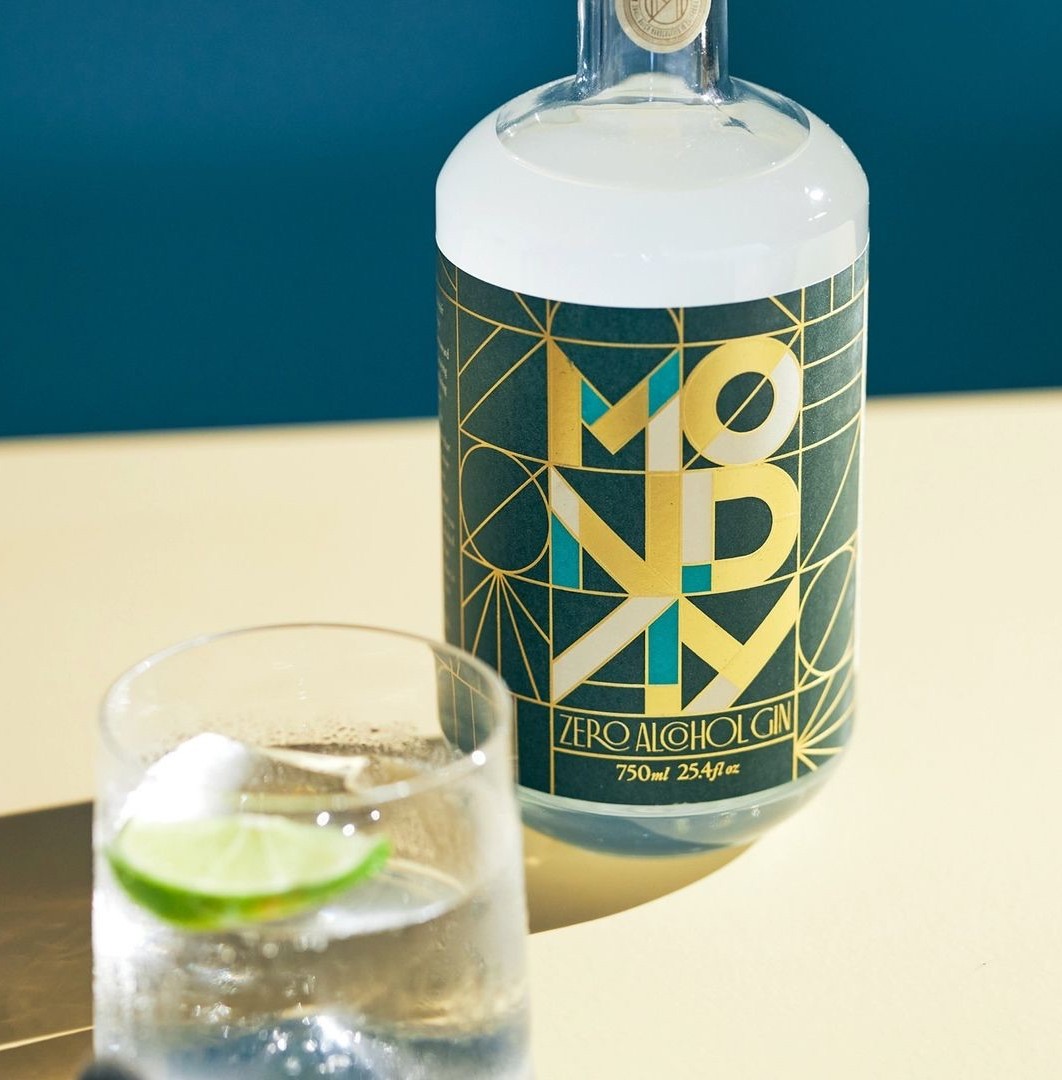 HOW TO MAKE THE BEES KNEES
HOW TO MAKE THE "DRY" MARTINI
bees knees recipe
2 ounces gin

2 honey sticks dissolved in 1 tbsp hot water (if you prefer not to use honey, you can use simple syrup instead)

¾ ounce lemon juice, fresh squeezed

Lemon twist for garnish
instructions 
Chill a cocktail glass (a coupe or martini glass is recommended!) Add gin, honey syrup and lemon juice to cocktail shaker. Fill halfway with ice. Cover with top and shake for 10-15 seconds or until sides of shaker become frosty. Strain into chilled cocktail glass and garnish with a lemon twist.
dry martini recipe
2 oz gin

½ oz vermouth alternative*

Olive juice if desired

Rosemary olives and rosemary garnish
instructions 
In a cocktail shaker, add gin, ½ oz vermouth alternative, and a splash of olive juice if you like! Add a generous handful of ice and stir vigorously. Strain into a martini glass, and garnish with olives threaded on a rosemary skewer.
*There are a few NA vermouth options out there, but if you'd like a martini feel without tracking down ingredients, you can just add some chilled club soda to top and still get the same vibe!
HOW TO MAKE THE ORANGE VANILLA HIGHBALL
orange vanilla high ball recipe 
• ½ ounce orange vanilla syrup
• 2 ounces gin
• 1 ounce fresh squeezed orange juice (optional)
• 4 ounces club soda
• Orange wheel for garnish
instructions
Combine syrup, gin and juice in a highball glass, and stir to combine. Fill glass with ice, and top with club soda. Give it a quick stir to mix. Garnish with an orange wedge.

Check out the brands behind this month's box.
Double click to change this paragraph text. This is not a Lorem Ipsum text, but we still want to keep it long, blah-blah-blah, is it long yet? Oh it's enough, double click to edit :)
CHECK OUT OUR RECENT ENTRIES FOR MORE COCKTAIL INSPO