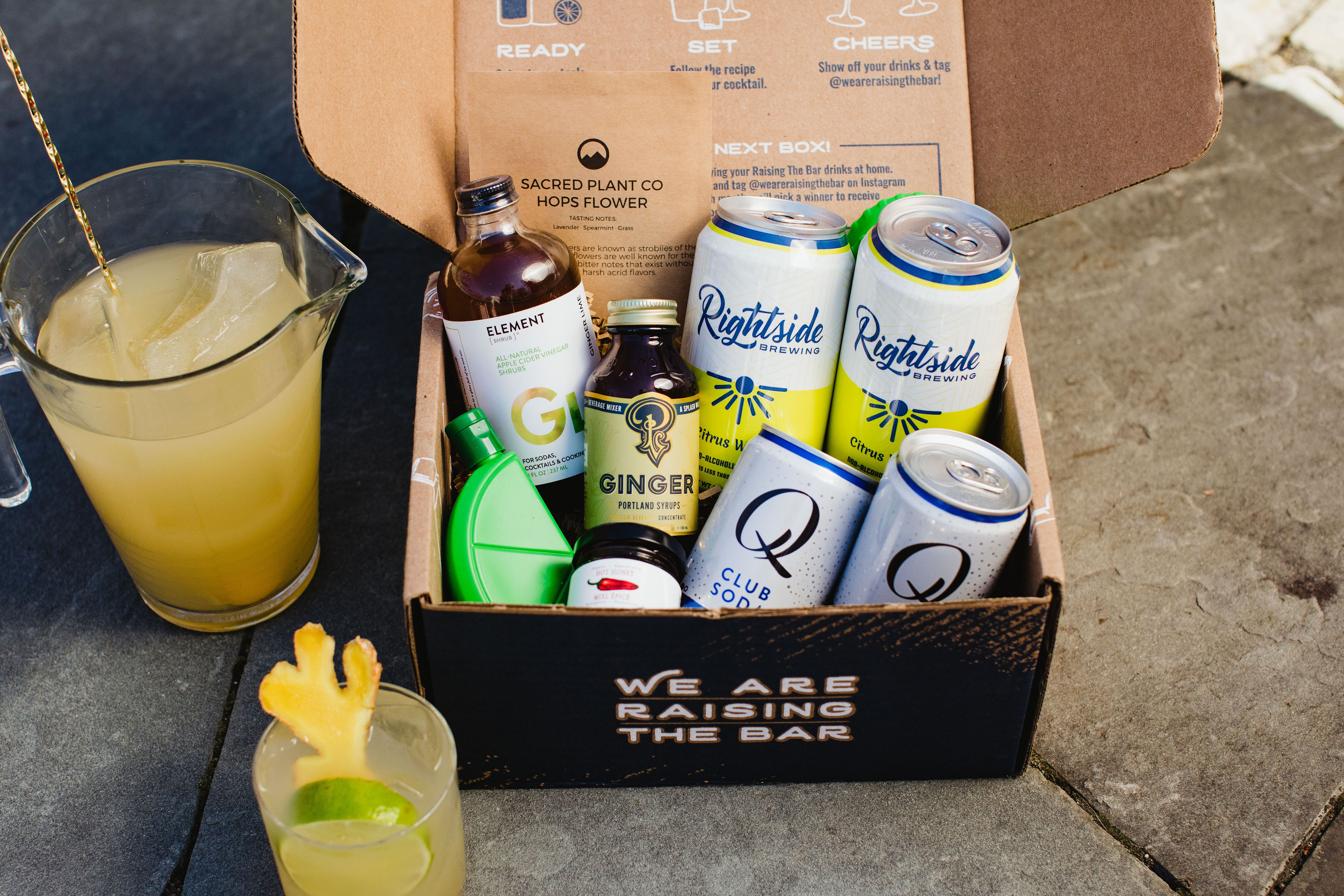 THIS MONTH'S ZERO-PROOF COCKTAIL KIT
We adore a good slow-sipper, but when it comes to quenching your thirst on scorching summer days, nothing beats the classic shandy. Typically crafted with equal parts beer and lemonade, we've put a zesty twist on ours by swapping out lemonade for a ginger lime shrub, adding some bright complexity to this favorite summer drink.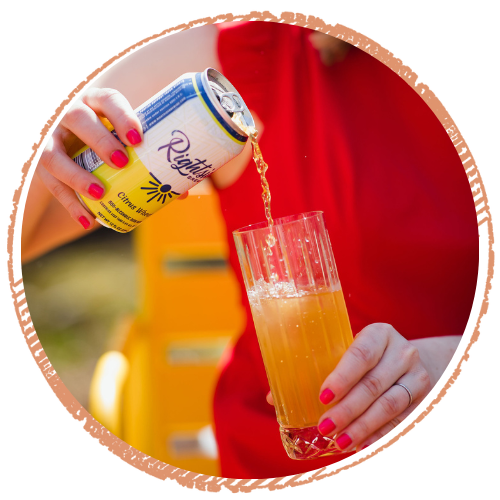 We made a special playlist just for you! Listen to it while you're enjoying your drink of the month or whenever the vibe is right.
let's get organized before
you start pulling out the ice! 
With three unique recipes this month, here's what you'll need (in addition to what's in your box) for each drink. Please note, these are optional! Don't have a shaker? Mix it up in a drinking glass with a spoon! Don't have a jigger? Use a shot glass or tablespoon measure. No fresh juice? These are just suggestions on how to get the most variation out of your box, but you can get creative on your own and experiment! 
Ice
Fresh orange or grapefruit juice
Egg white or aquafaba
Flower for garnish (optional)
Lime wheel for garnish (optional)
Ginger root for garnish (optional)
Jigger
Highball glass
Shaker
Strainer
Coupe glass
Tumbler
heatwave
3/4 oz. Element Shrub

6 oz. chilled Rightside Brewing citrus wheat beer

3.5 oz. chilled club soda

Dried hop flower
instructions
In a highball or pint glass, combine all ingredients and stir well to combine. Garnish with a dried hop flower.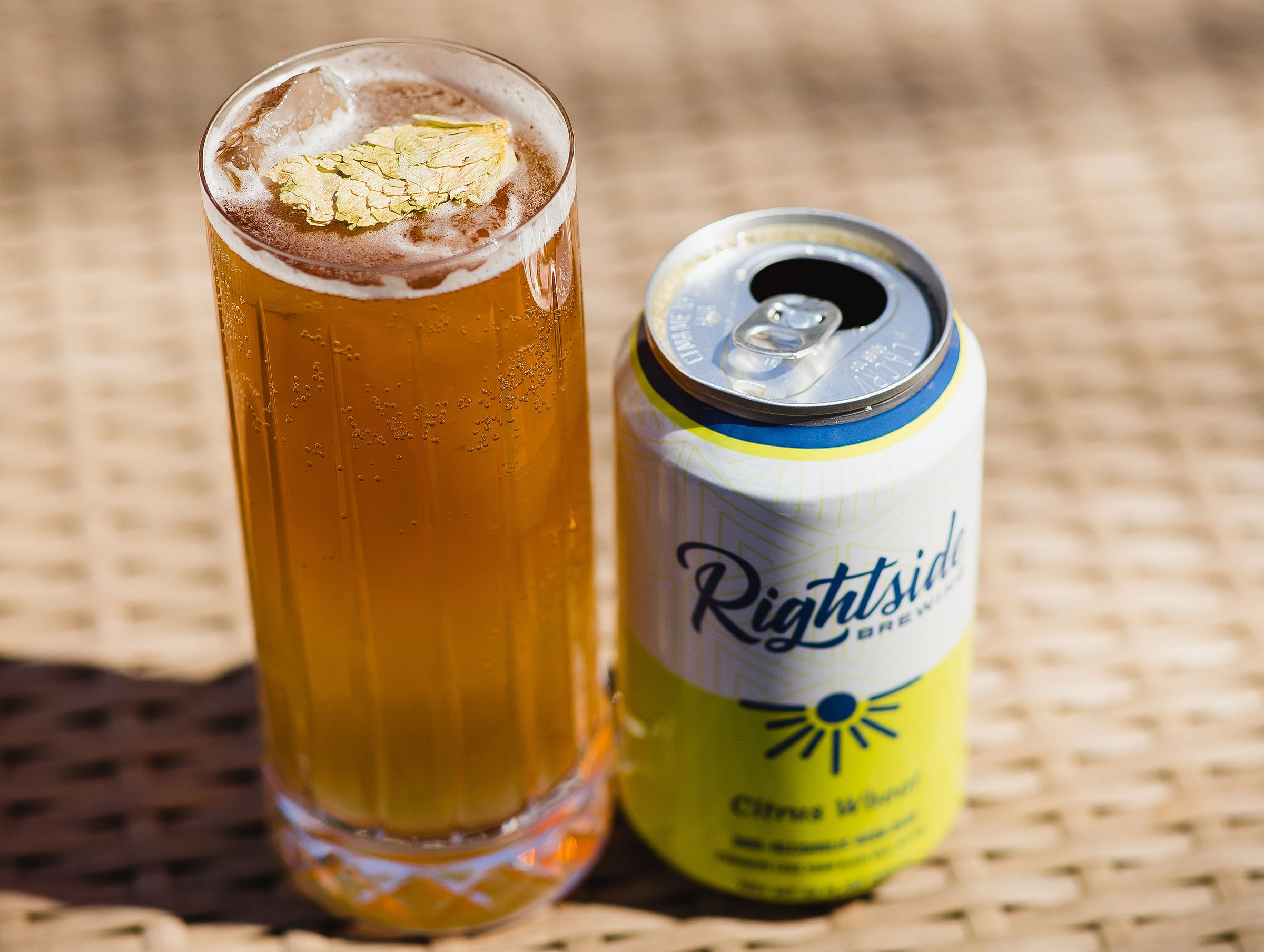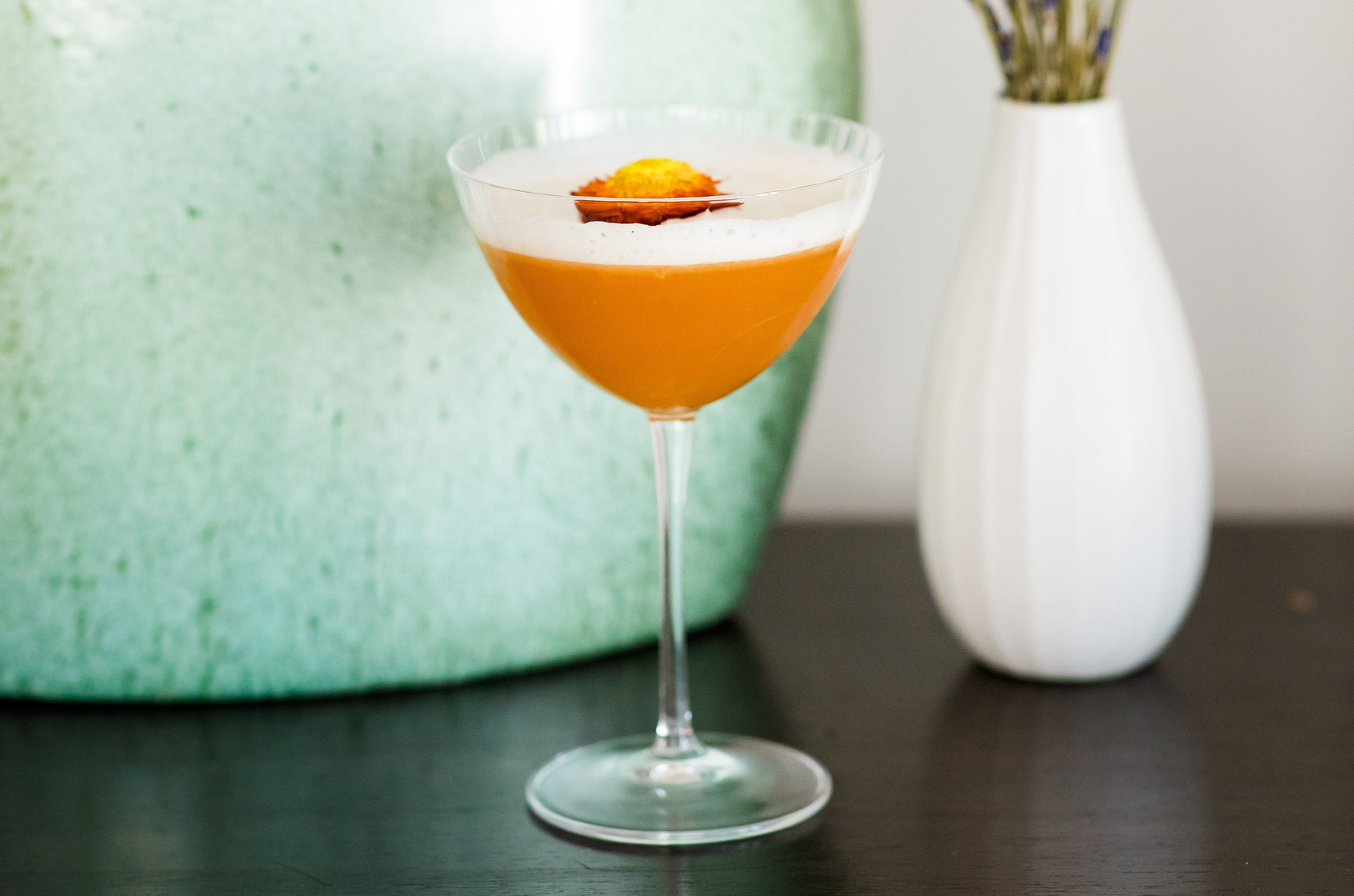 BRight eyes
1.25 oz. Element Shrub

.5 oz Portland Syrups

.5 oz lime juice

1 oz fresh orange (sweeter) or grapefruit (tarter) juice

1 egg white (or aquafaba)
instructions
In a shaker, add all ingredients and dry shake (shake without ice) for 30 seconds. Add in ice, and shake for another thirty seconds. Strain into a coupe glass. Make sure to get all that lovely foam on top! Garnish with a fresh flower.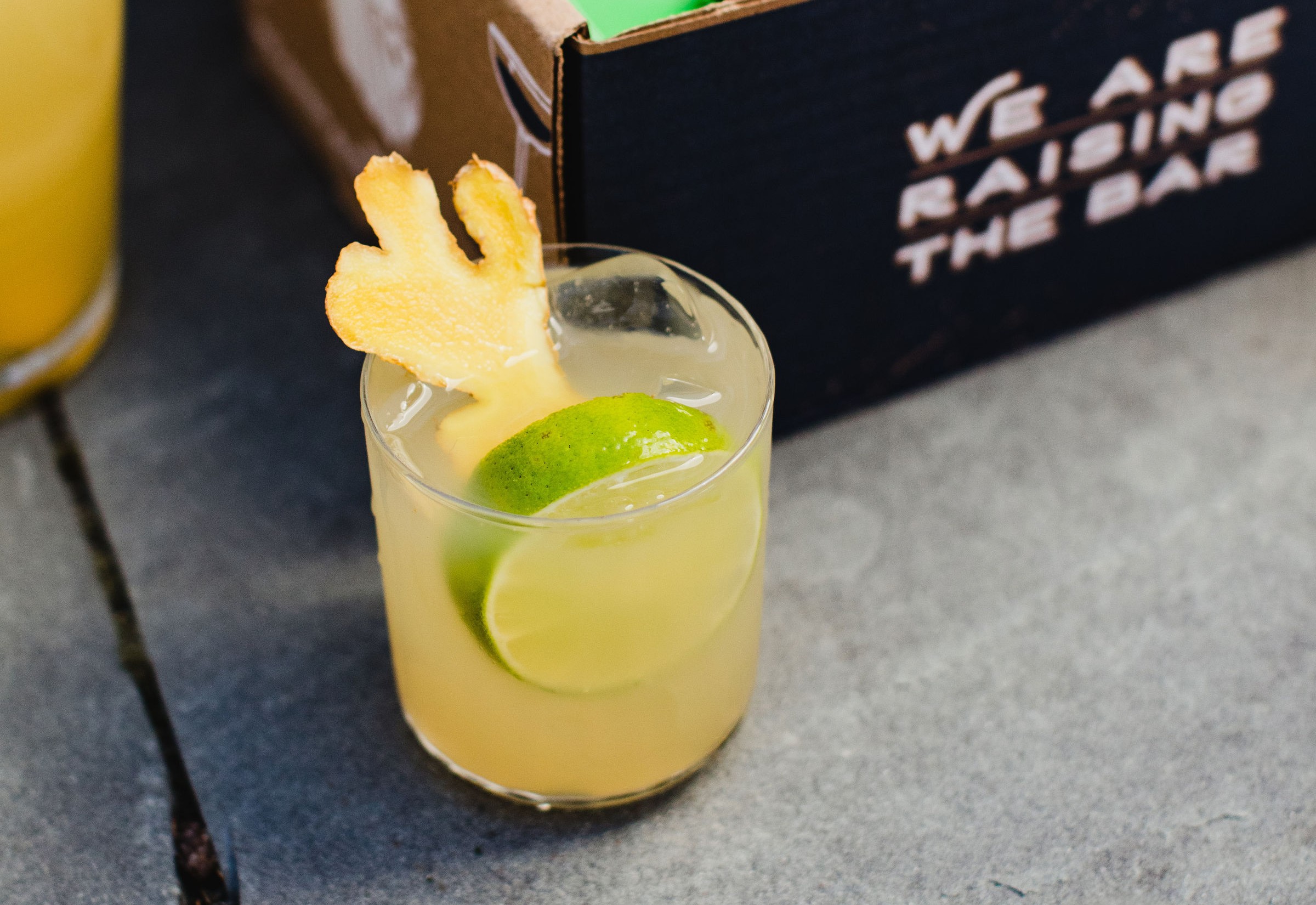 Island in the sun
.5 oz hot honey

⅓ oz. Portland Syrups

.5 - 1 oz lime juice depending on how tart you like yours

4 oz. water
instructions
In a shaker with ice, combine all ingredients and shake for 30 seconds. Strain into a rocks glass with ice. Garnish with a lime wheel and a cross section of ginger root. If you prefer bubbly, swap out water for club soda (but add that at the end - shaking and bubbles do not mix!)
Red eye Refresher

6 oz Right Side Citrus Wheat Beer

2 oz Filthy Bloody Mary Mix

1/2 oz lime juice

A dash or two of Tabasco

Salt

Pepper

Optional garnishes: lime wedges, celery stalk, Filthy pickle olives, dried jalapeños
instructions
Pour some salt and pepper onto a small plate. Moisten the rim of a tall pint glass with a little bit of lime juice and coat with the salt and pepper mixture.

Combine Filthy Bloody Mary Mix, lime juice, and Tabasco (if desired) and slowly pour in Right Side Citrus Wheat beer. Gently stir and garnsih as desired!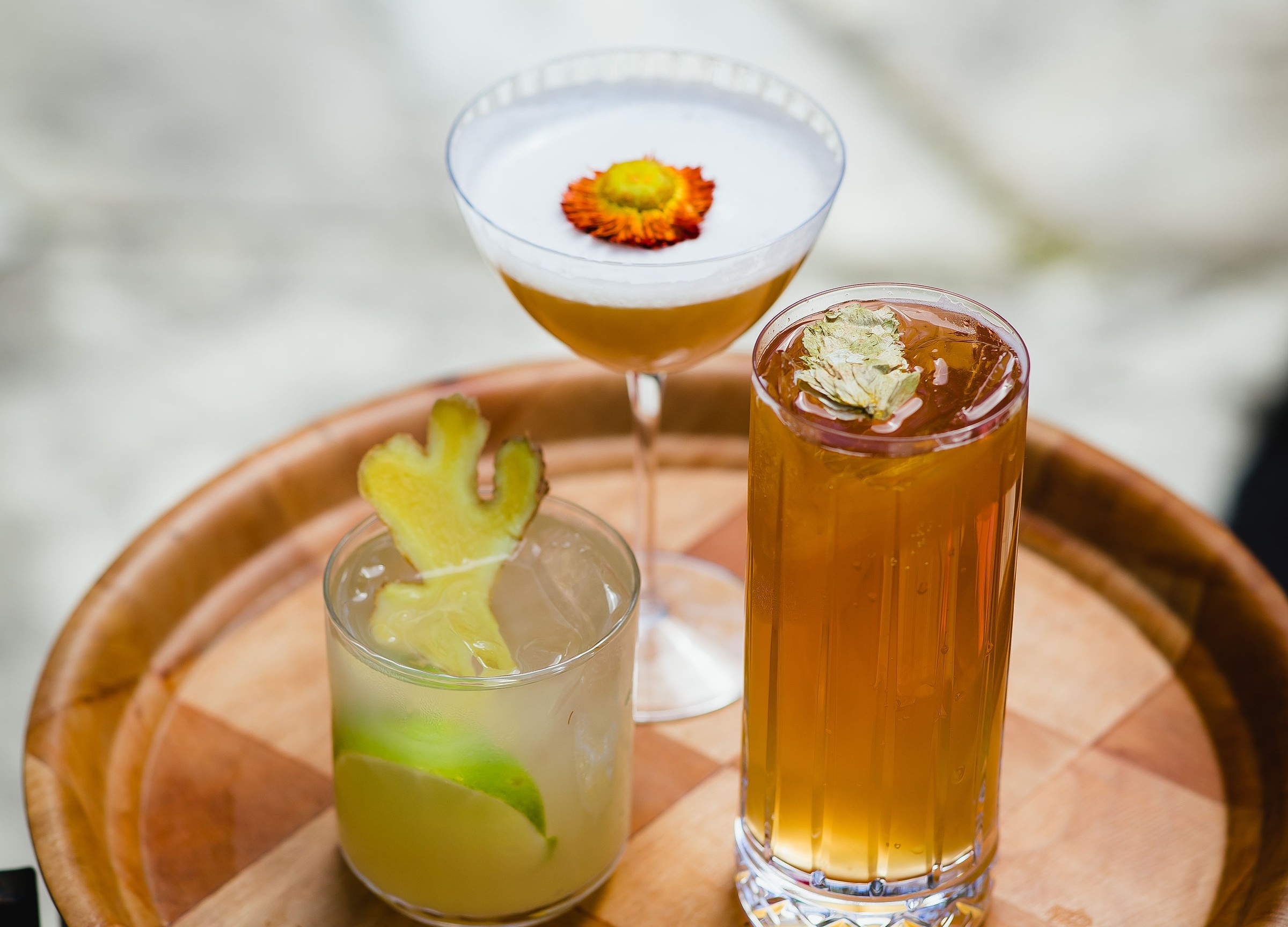 want to get your next box on the house?
We'd love to see how you're enjoying your Raising the Bar drinks at home! Share a pic of you & your cocktails and tag @weareraisingthebar and use #redefininghappyhour.
Each month, we'll pick a winner to receive their next zero-proof cocktail kit on us!