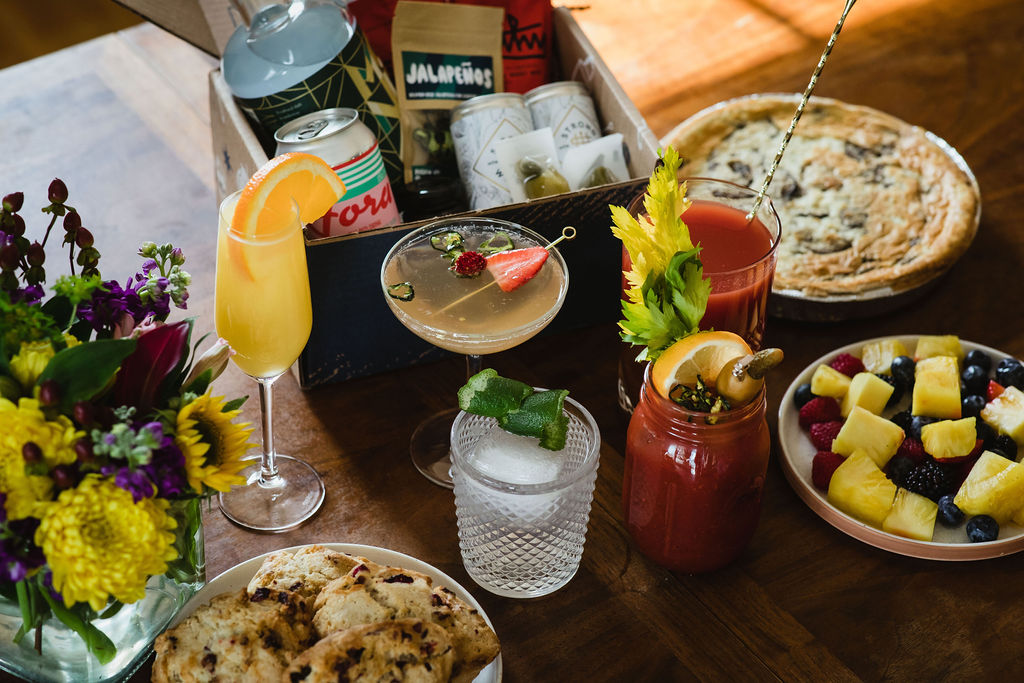 THIS MONTH'S ZERO-PROOF COCKTAIL KIT
The Brunch Bunch
Featuring Monday Gin
Get ready to upgrade your brunch game with our Brunch Bunch box! This box features a full bottle of the award-winning Monday Gin, which has a classic London Dry juniper-forward scent with a mix of bitter lemon, grapefruit, and coriander that'll give your taste buds a kick. Plus, our four curated drinks have the perfect balance of flavors that'll take your brunch game to a new level. So why wait? Grab a glass, pop some ice in, and let's get this party started!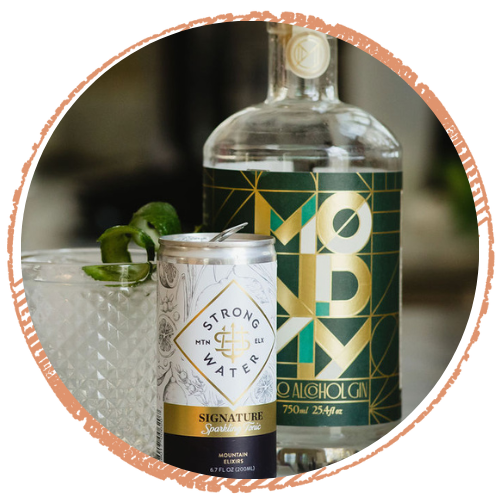 We made a special playlist just for you! Listen to it while you're enjoying your drink of the month or whenever the vibe is right.
let's get organized before
you start pulling out the ice! 
With four unique recipes this month, here's what you'll need (in addition to what's in your box!):
Ice
Red Herring garnishes (optional: lemon wedge & juice, celery)
Fresh strawberries
Fresh lime
Orange juice (or other juice of your choice)
Club Soda
Shaker
Strainer
Jigger
Rocks glass
Champagne flute
Coupe glass
RED herring recipe
1 packet Filthy Bloody Mary mix

1-2 oz. Monday Gin

A dash or two of Tabasco sauce

Filthy pickle-stuffed olive

Optional - fresh squeeze of lemon and the following as garnishes: celery stalk, lemon wedge, dried jalapeños etc.
instructions
If a Bloody Mary made with gin is a Red Snapper, then this zero-proof version most certainly be called a Red Herring! Simply mix Bloody Mary mix with gin and a dash (or 3 if you're feeling  extra spicy) of Tabasco and add lemon juice to taste. Serve over ice in a rocks glass and go wild with the garnishes – just don't be fooled by the lack of alcohol, this drink is a real catch!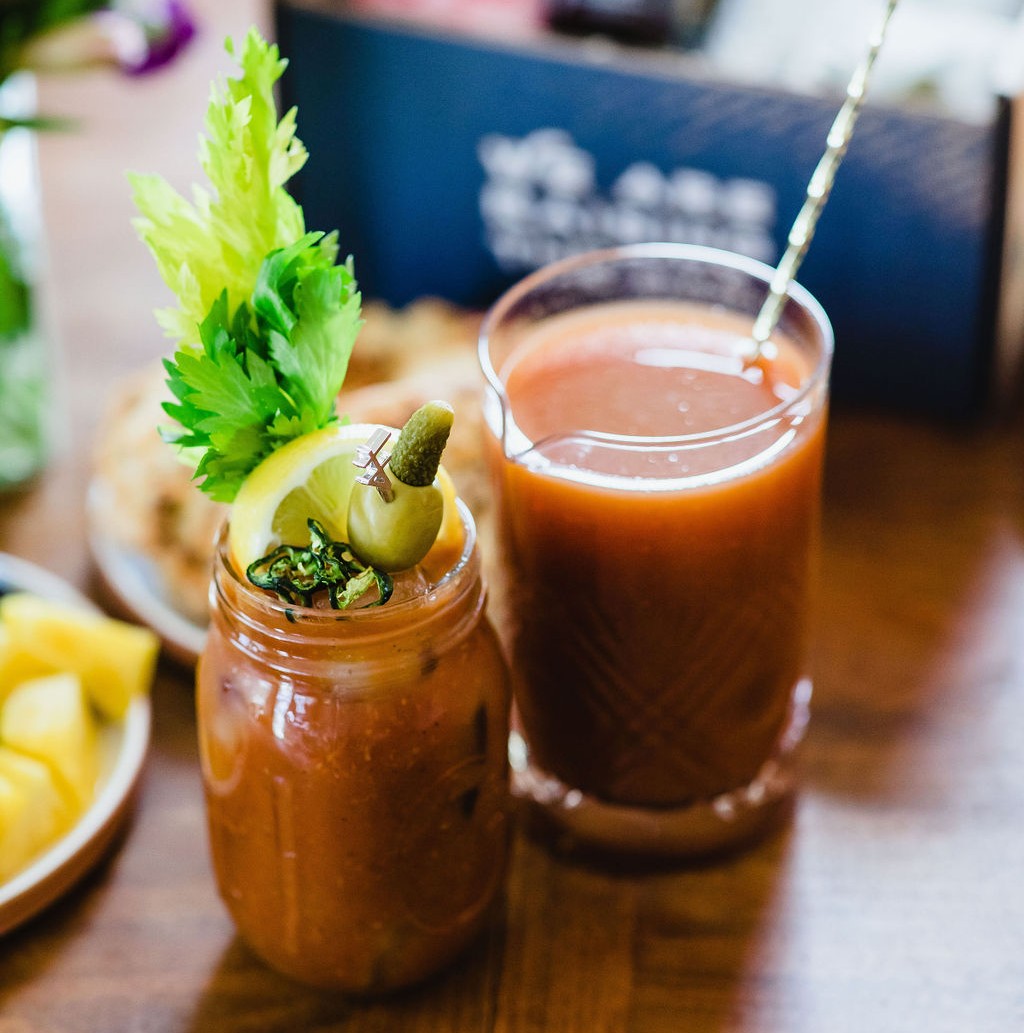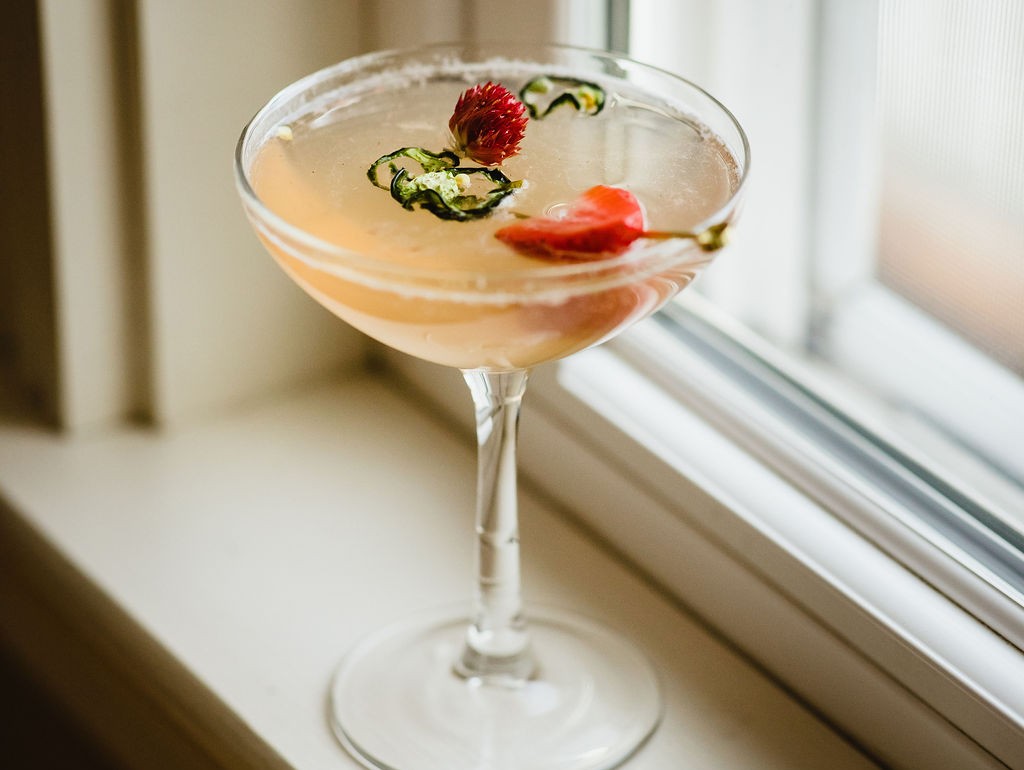 light my fire
1.5 oz. Monday Gin

.75 oz. Emily G's jam

A few fresh strawberries

3 oz. Casamara Club Fora
instructions
In a shaker, muddle gin, jam and strawberries. Add ice and Fora soda, and stir well until chilled. Strain into a coupe glass and garnish with a strawberry slice and dried jalapenos.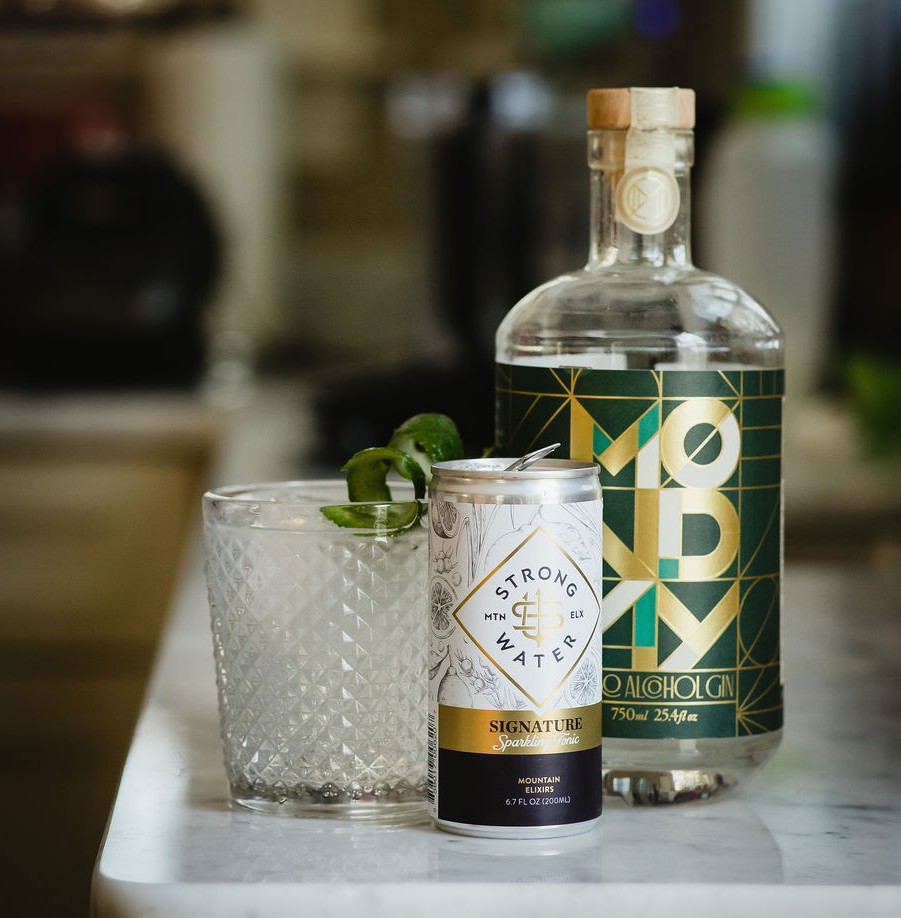 GIn & juice
1-2 oz. Monday Gin

2 oz. orange juice

2 oz. club soda

Orange slice to garnish
instructions
In a shaker with ice, stir gin, orange juice and club soda until chilled. Strain into a champagne flute and garnish with orange slice.
Classic g&T
1-2 oz. Monday Gin

½ can Strongwater Tonic

Squeeze of fresh lime + lime peel for garnish
instructions
In a tumbler with ice, add in gin, tonic and lime. Stir to combine. Garnish with a lime slice.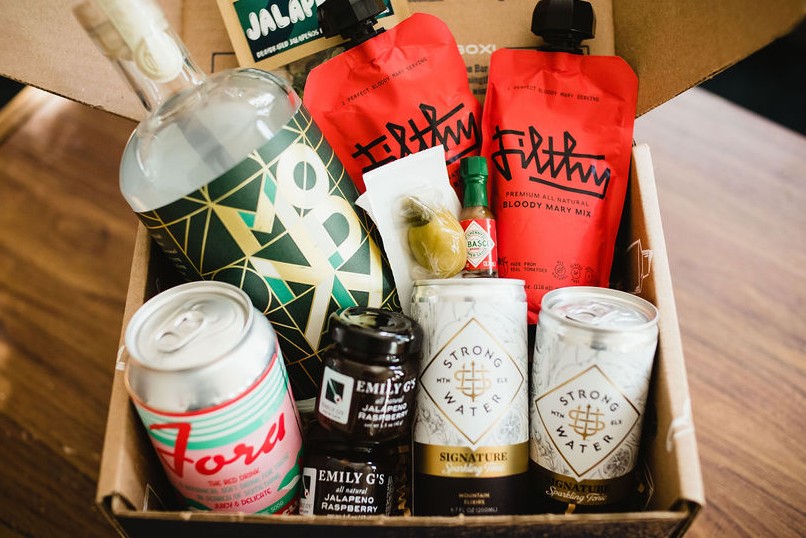 want to get your next box on the house?
We'd love to see how you're enjoying your Raising the Bar drinks at home! Share a pic of you & your cocktails and tag @weareraisingthebar and use #redefininghappyhour.
Each month, we'll pick a winner to receive their next zero-proof cocktail kit on us!

Check out the brands behind this month's box.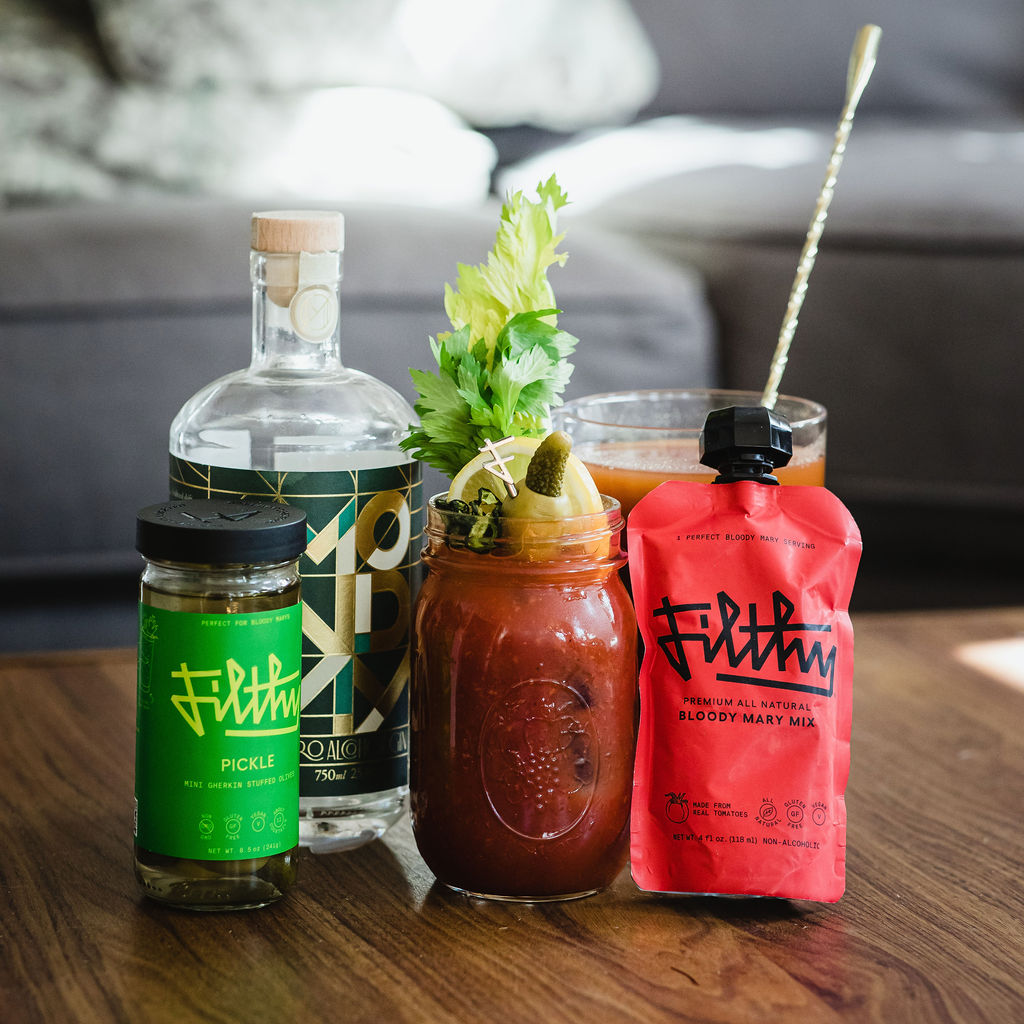 The folks at Filthy believe that the secret to pleasurable experiences lies in the culmination of the little details coming together. Filthy is the detail your cocktail deserves. The detail you deserve.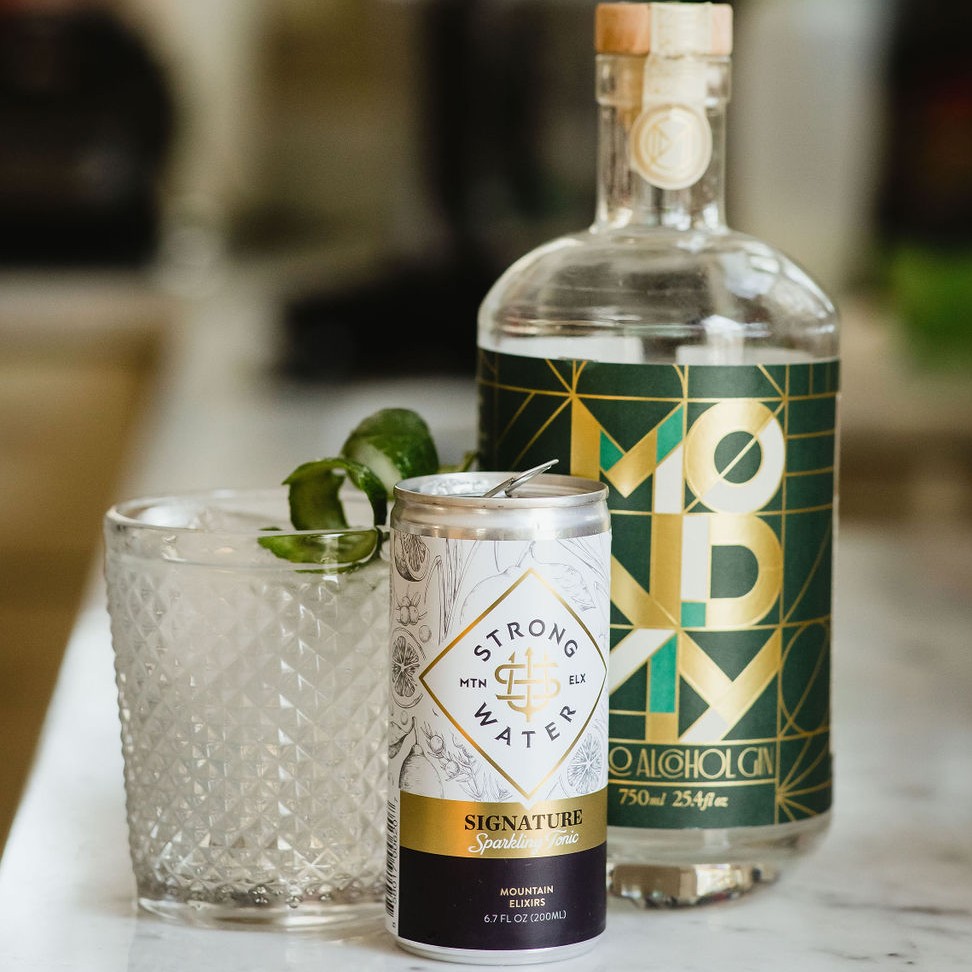 Crafted with care from natural ingredients at their Southern California distillery, Monday's non-alcoholic spirits are a labor of love — their way of helping alcohol-avoiders (like us!) enjoy a proper adult beverage today without worrying about how you'll feel tomorrow.
STrawberry fields recipe
1 oz. strawberry rhubarb conserve

1 oz. fresh lemon juice

2 oz. brewed, chilled passionfruit tea

(use enclosed teabags to steep)

3 droppers full of bitters

2 oz. schisandra berry sparkling tea*

Dried strawberry for garnish
*If you are pregnant or nursing, you may want to avoid schisandra berry tea. You can sub in club soda or seltzer! Read more at QR code above.
instructions
In a shaker with ice, add conserve, lemon juice, tea and bitters. Shake vigorously for 30 seconds. Gently stir in sparkling tea. Double strain into coupe glass. You may need to use a spoon to help liquid pass through strainer. Garnish with a dried strawberry.