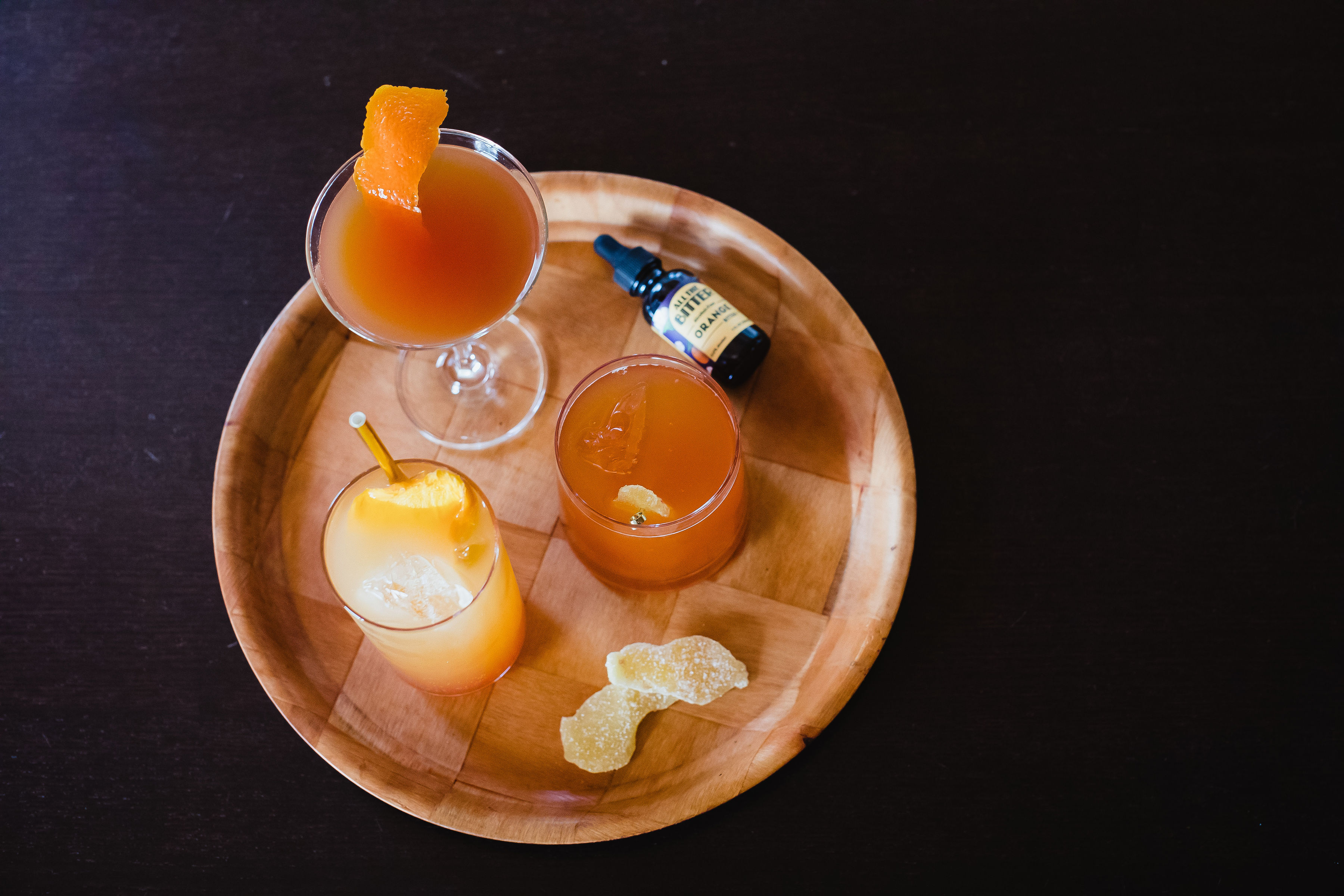 THIS MONTH'S ZERO-PROOF COCKTAIL KIT
bittersweet symphony
Featuring wilderton
Spritz season has arrived! Our ode to the bitter, intricate, and captivating flavors of this iconic drink is perfect for indulging in while lounging with a page-turner or entertaining guests al fresco. Elevate any occasion with this refined and polished take on a classic spritz.
We made a special playlist just for you! Listen to it while you're enjoying your drink of the month or whenever the vibe is right.
let's get organized before
you start pulling out the ice! 
With three unique recipes this month, here's what you'll need (in addition to what's in your box) for each drink. Please note, these are optional! Don't have a shaker? Mix it up in a drinking glass with a spoon! Don't have a jigger? Use a shot glass or tablespoon measure. No fresh juice? These are just suggestions on how to get the most variation out of your box, but you can get creative on your own and experiment! 
Ice
Fresh orange juice
Orange for orange twist
Club soda
Dried mango (optional, for garnish)
Jigger
Wineglass or tumbler
Martini glass
Highball glass
Mixing glass or shaker
Strainer
bittersweet symphony recipe
1 oz. Wilderton bittersweet aperitivo

2 oz. brewed, chilled rooibos tea

1 dropperful All the Bitter orange bitters

4 oz. AVEC spiced mango and passionfruit

1 strip candied ginger
instructions
In a wine glass or tumbler with ice, add first four ingredients and stir to combine. Garnish with a strip of candied ginger. Cheers!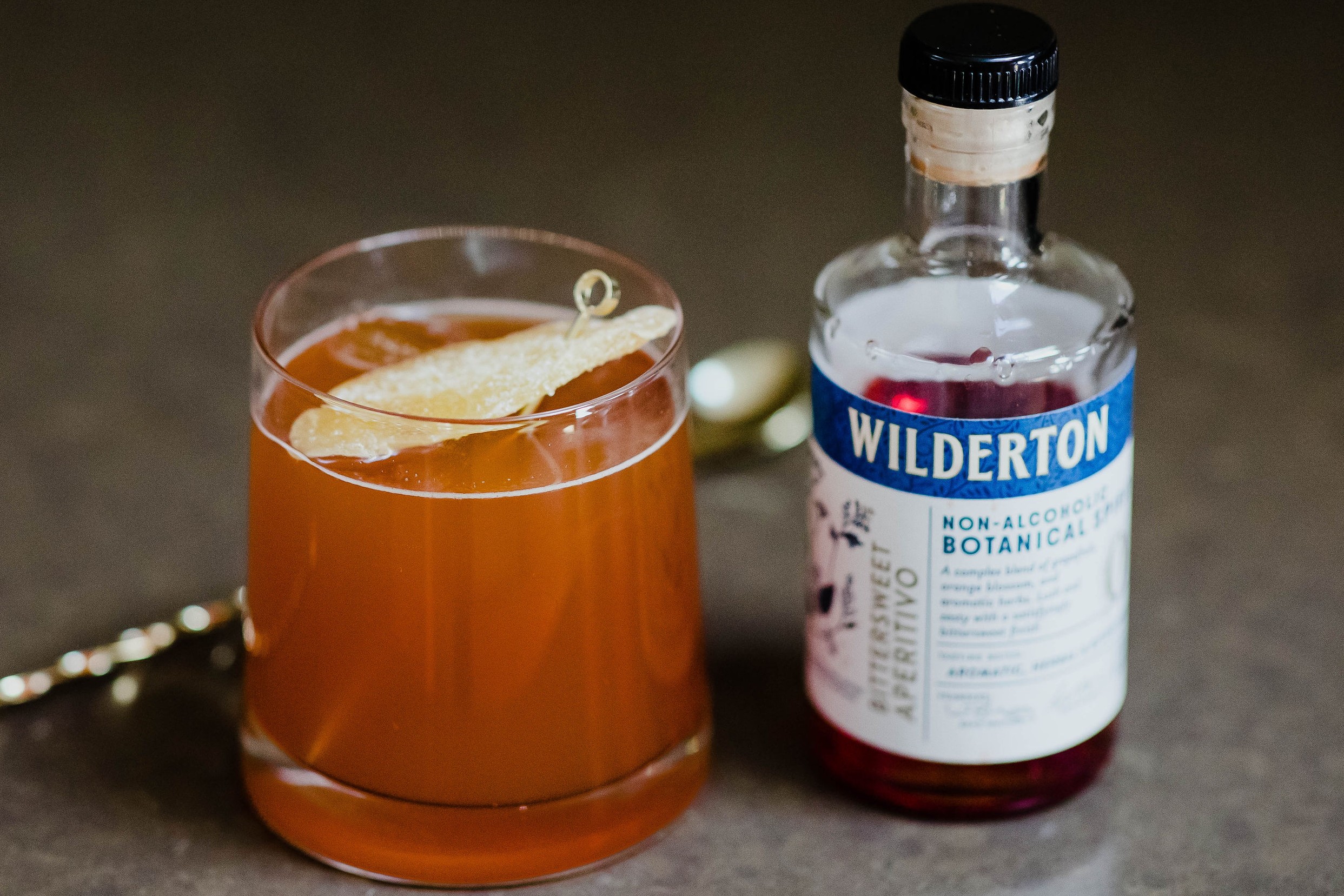 ROSE city tea-ni recipe
1.5 oz. Rose City Fizz

2 oz. brewed, chilled rooibos tea

1 dropperful All the Bitter orange bitters

1 oz. fresh orange juice (or lime juice if you want more bitter!)
instructions
In a mixing glass with ice, stir all ingredients and strain into a martini glass. Garnish with an orange twist.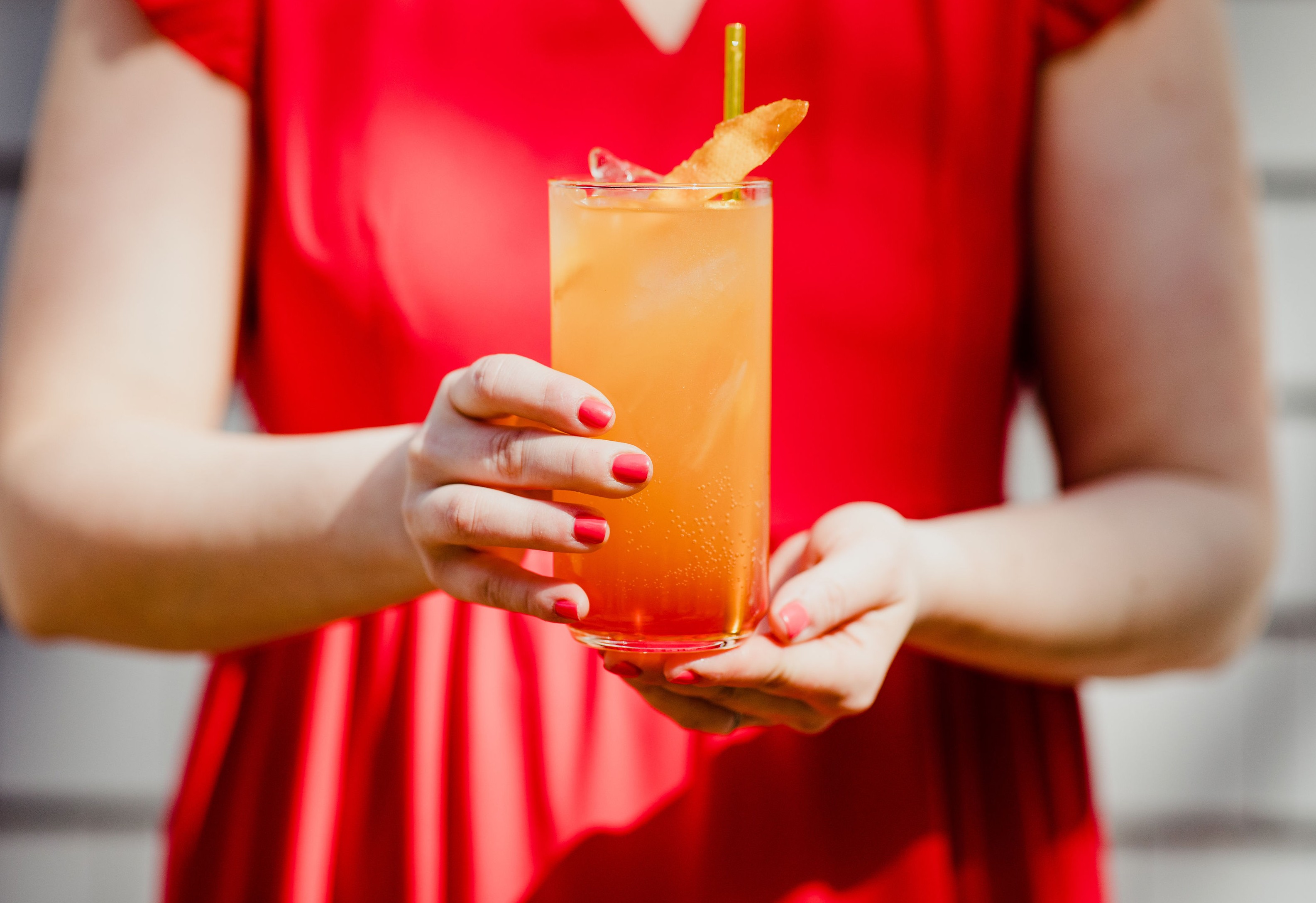 Bitter pill recipe
¾ Wilderton Bittersweet Aperitivo

2 dropperful All the Bitter orange bitters

1 oz. AVEC spiced mango and passionfruit

Club soda
instructions
In a highball glass with ice, combine first three ingredients. Top with club soda, stir well to combine, and garnish with dried mango.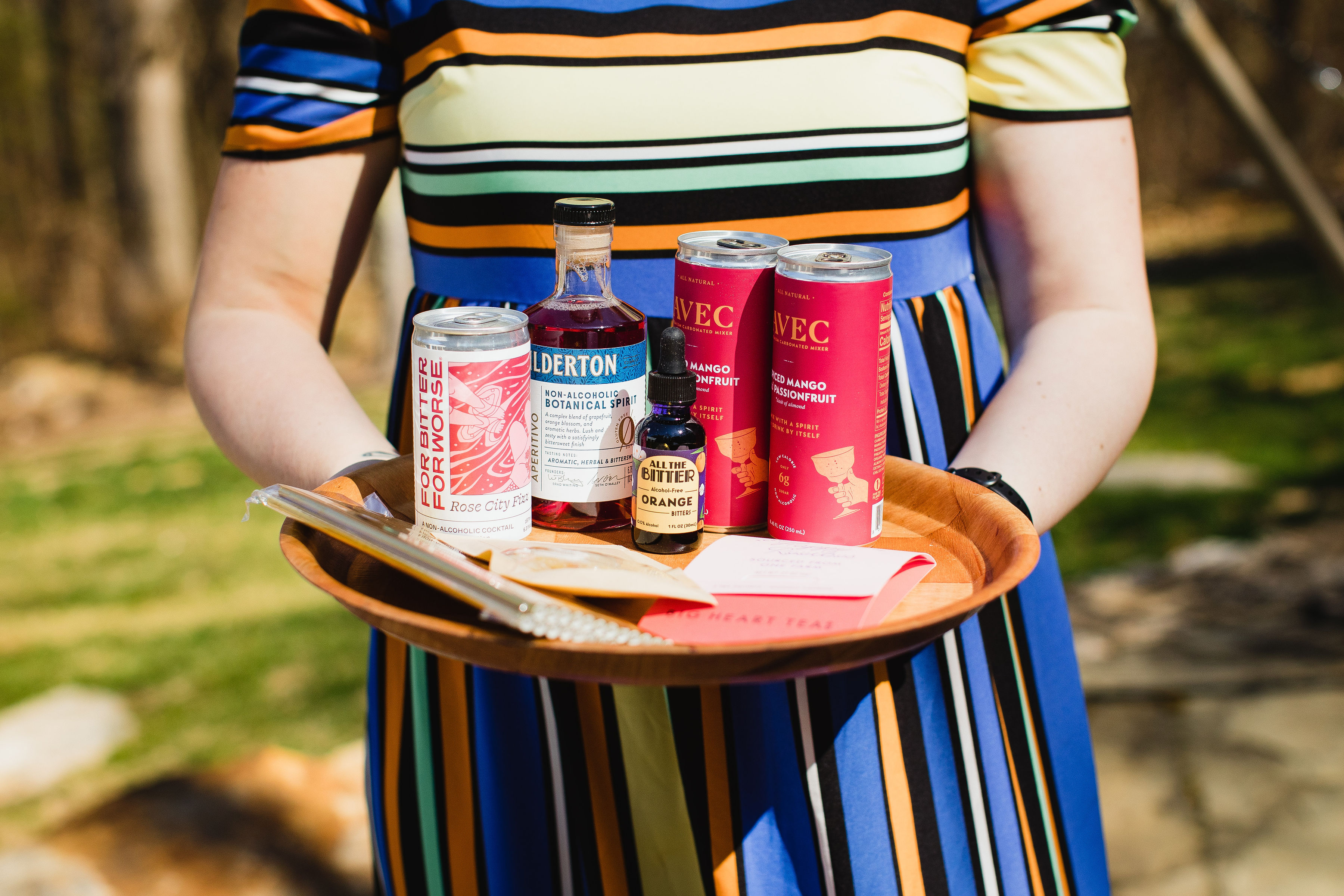 want to get your next box on the house?
We'd love to see how you're enjoying your Raising the Bar drinks at home! Share a pic of you & your cocktails and tag @weareraisingthebar and use #redefininghappyhour.
Each month, we'll pick a winner to receive their next zero-proof cocktail kit on us!

Check out the brands behind this month's box.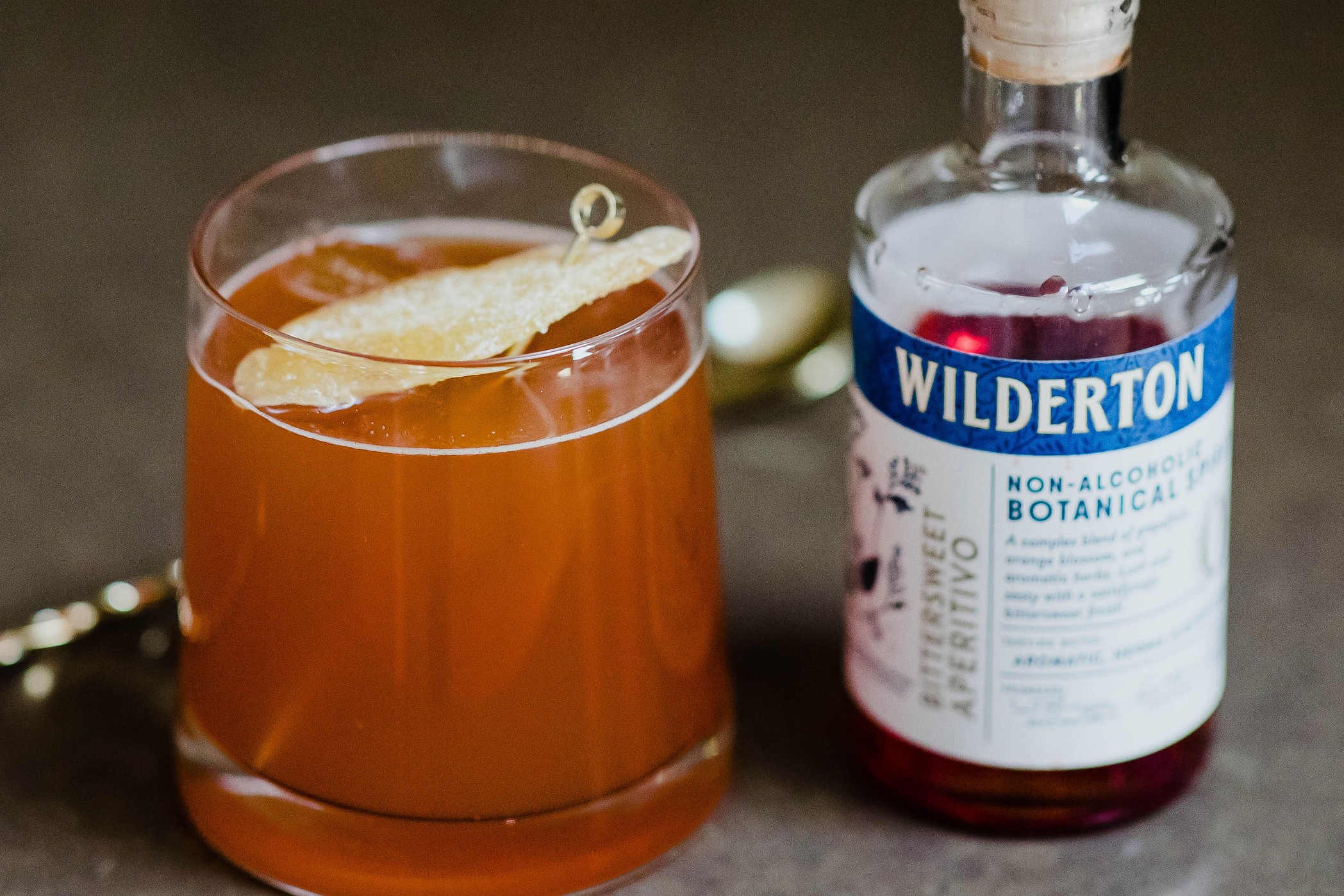 Wilderton crafts spirits that enable flavor-driven craft cocktails that spark good times and good conversations. They are complex and bold, aromatic and adventurous, and sourced from nature's finest botanicals. All without alcohol.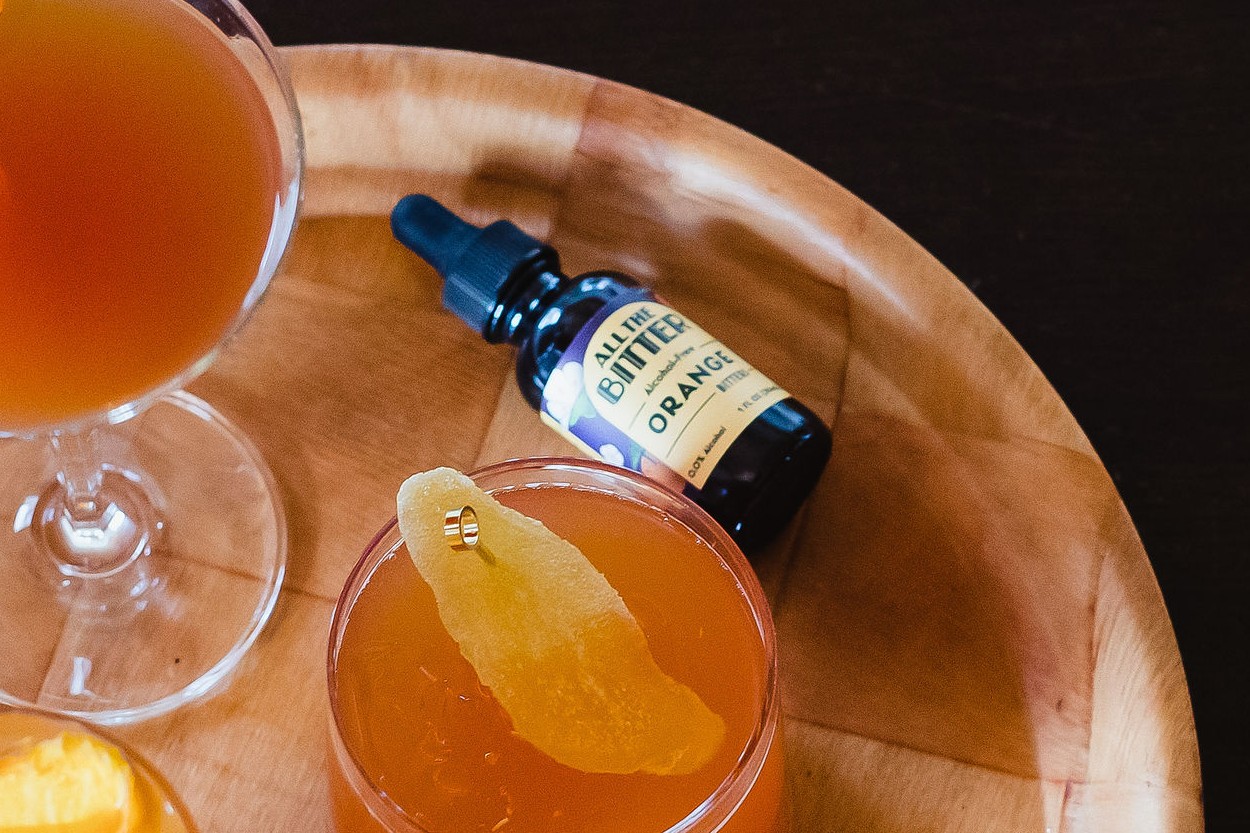 Packed with organic, functional botanicals, All the Bitter has created an incredible line of bitters fully alcohol-free! Whether you're drinking alcohol, cutting back, teetotalling or just curious, All the Bitter is an essential item on your zero-proof bar cart.