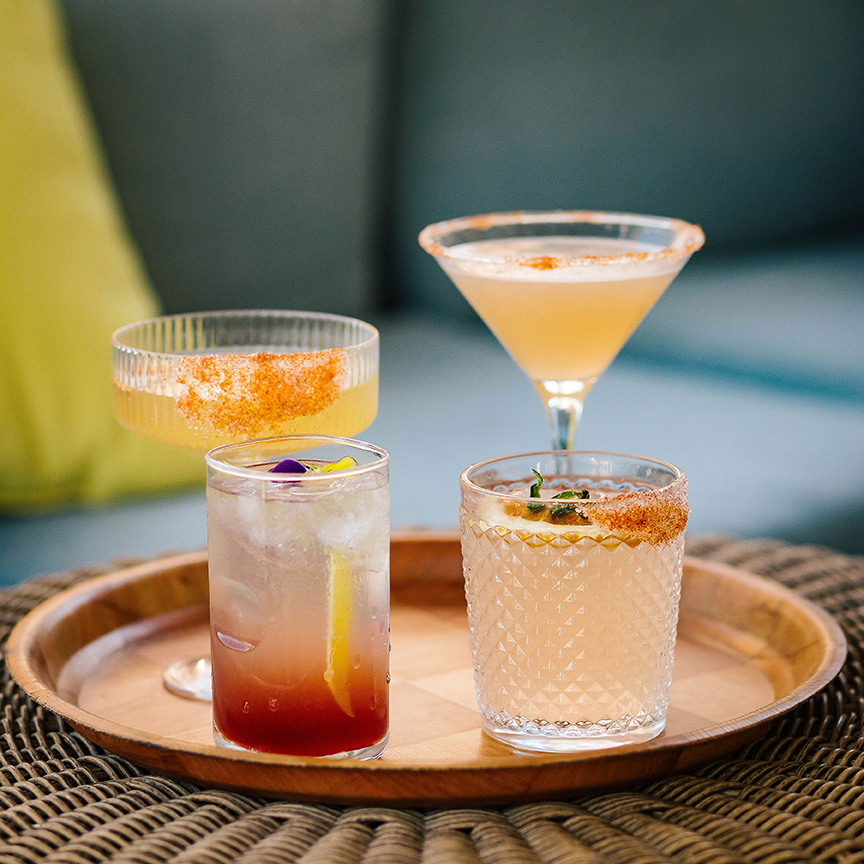 THIS MONTH'S ZERO-PROOF COCKTAIL
featuring
PEntire seaward
Summer is on its way. We're ready for evenings at the beach, breathing in the salty air and clutching refreshing, easy sippers like our feature drink this month, the "Pentire Paloma." To check out more incredible spirits such as Pentire, visit drinknolow.com and use code RAISINGTHEBAR for 10% off any purchase.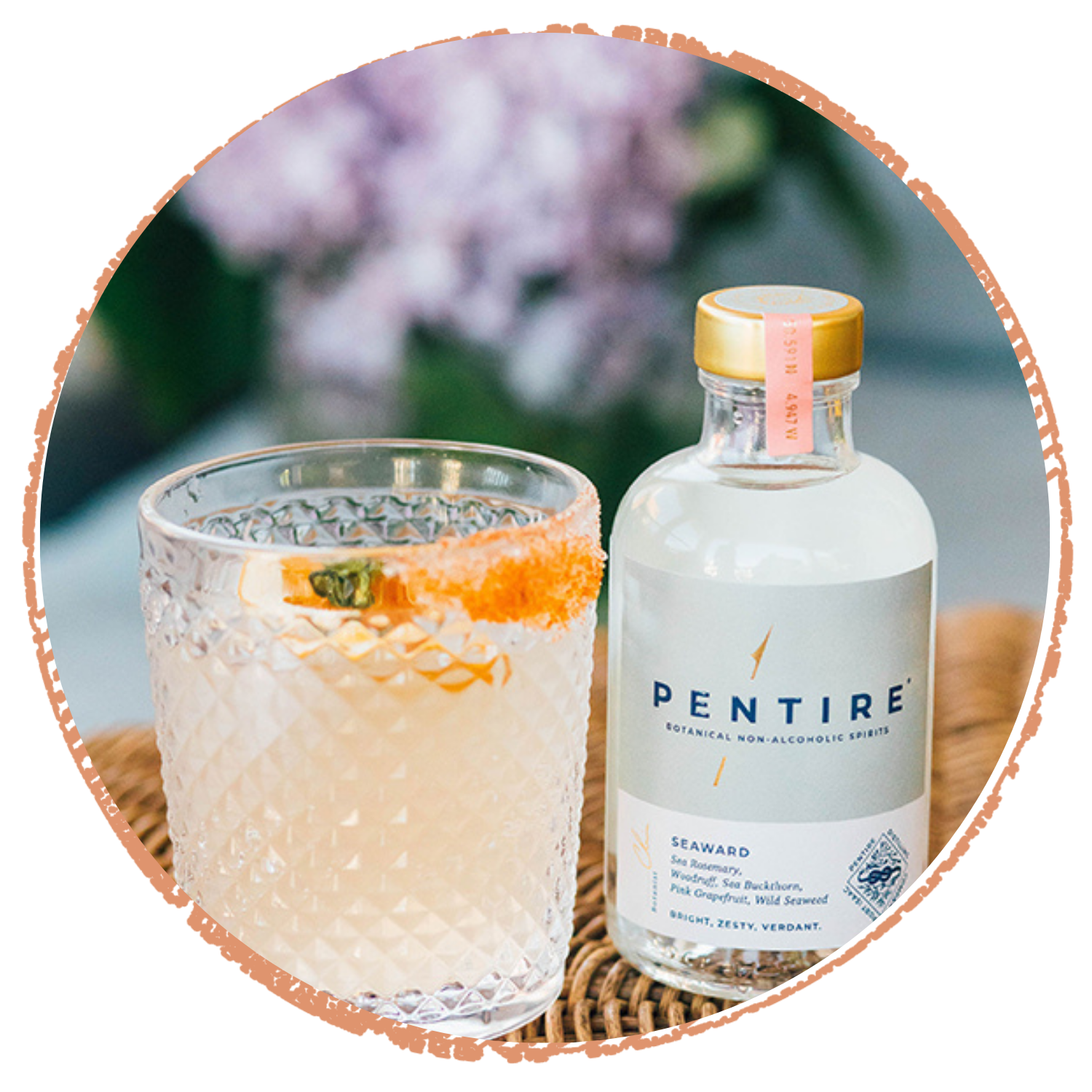 We made a special playlist just for you! Listen to it while you're enjoying your drink of the month or whenever the vibe is right.
let's get organized before you start pulling out the ice! 
With four unique recipes this month, here's what you'll need (in addition to what's in your box) for each drink:
DOUBLE CLICK TO EDIT TITLE
Coupe Glass

Coconut Water

Fresh Lime Juice

Lime Wheelglass

Jigger

Ice

Shaker
Highball Glass

Jigger

Ice

Fresh Lemon Juice

Lemon Twist
Martini or Margarita Glass

Fresh Grapefruit Juice

Grapefruit Wheel

Ice

Blender or Food Processor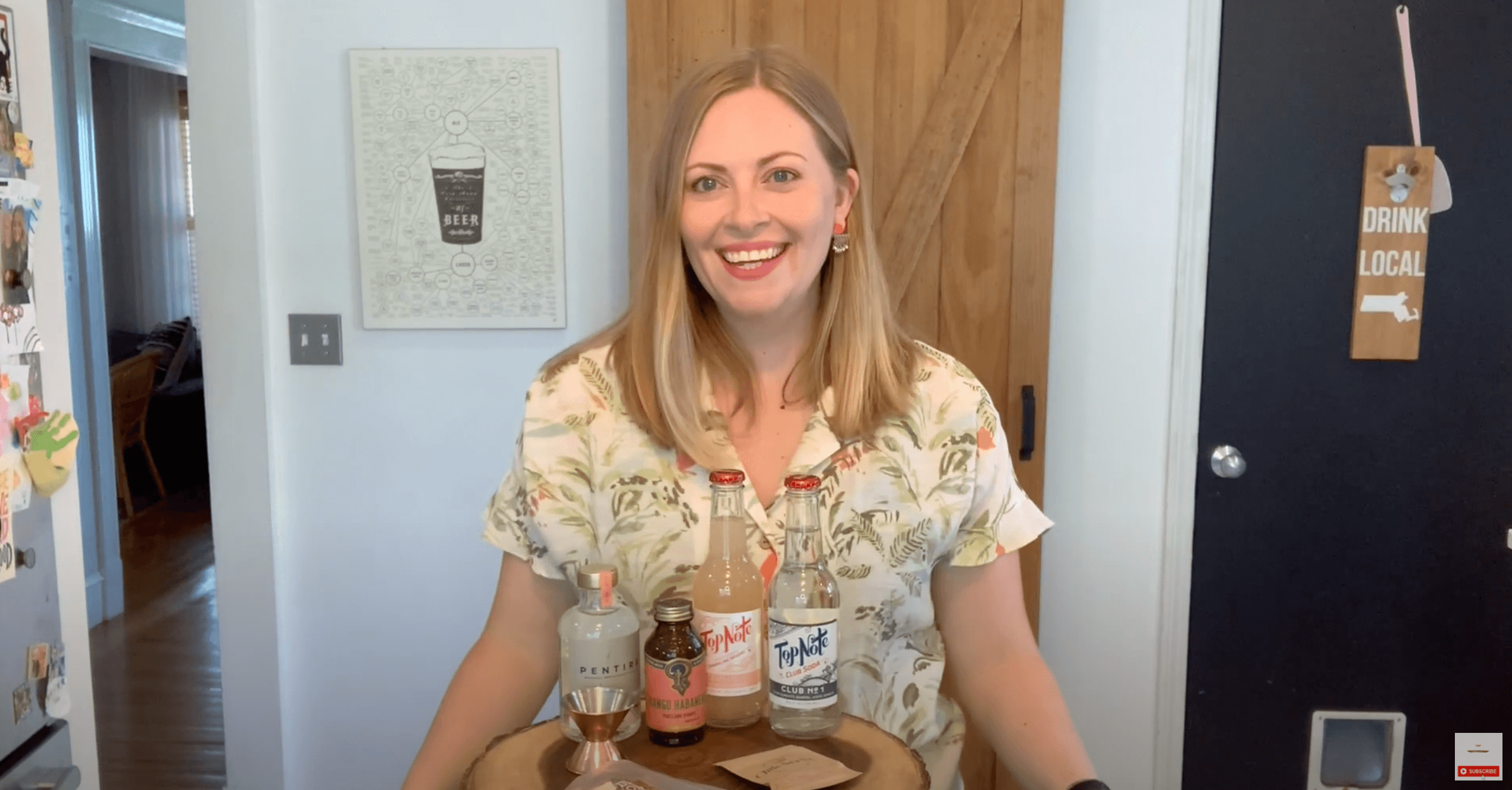 The pentire paloma recipe
Portland syrup, for rim

Chili salt, for rim

Ice

1 oz. Pentire Seaward

4 oz. Top Note Grapefruit Soda

Jalapeño & grapefruit garnish
instructions
Moisten a partial rim of a rocks glass with Portland Syrup. Add a small amount of chili salt to plate and gently roll rim in salt to cover. Add a handful of ice to glass. Add Pentire Seaward and Grapefruit Soda. Stir to combine. Add a dried jalapeño slice and grapefruit to garnish. Cheers!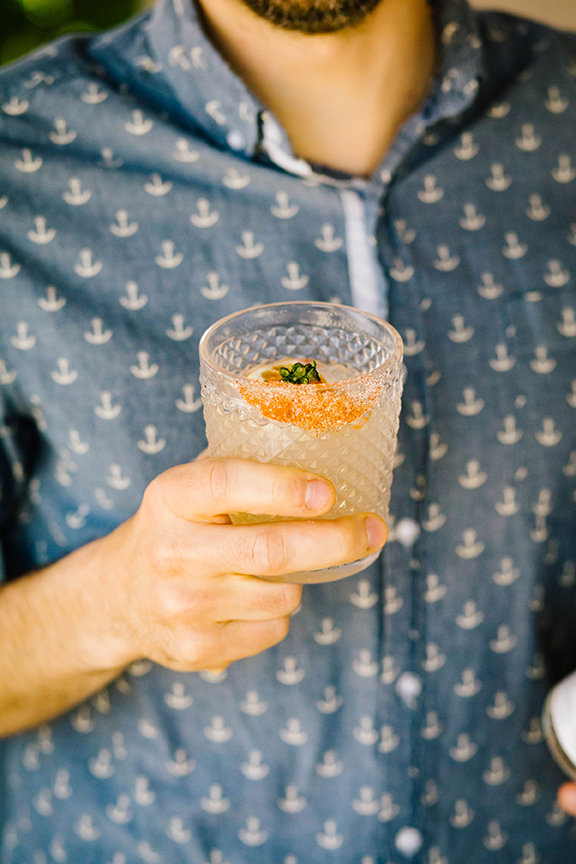 THE PENTIRE PALOMA TUTORIAL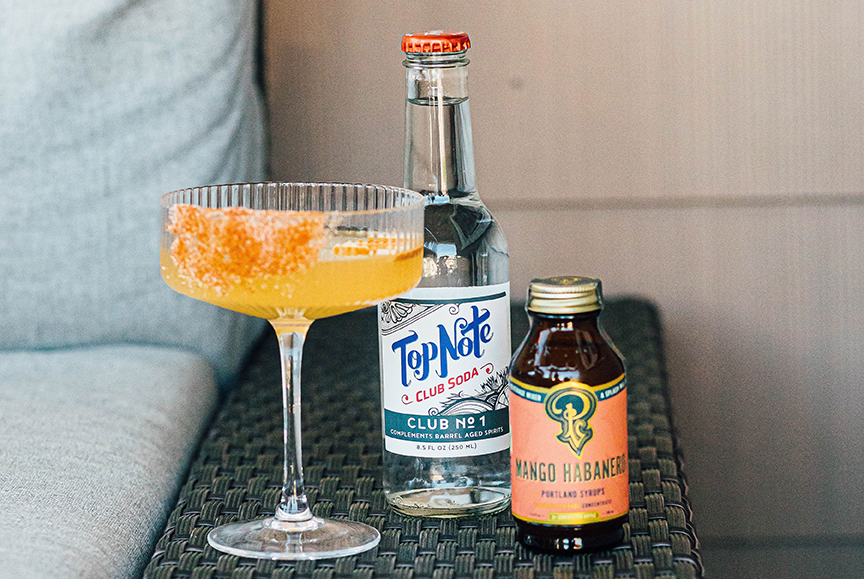 nahant beach recipe
Chili Salt

1 oz. Portland Syrup (plus more for garnish)

2 oz. coconut water (not milk)

1 oz. fresh lime juice

2 oz. Topnote club soda

Ice

Lime wheel for garnish
instructions
Pour a couple of teaspoons of chili salt onto a small plate. Take a coupe glass and gently coat the rim in syrup, then roll in the salt to cover. Add remaining ingredients except for club soda to a cocktail shaker with ice and shake for 20 seconds. Add club soda in, give it a good stir to combine, and strain into glass and garnish with lime wheel.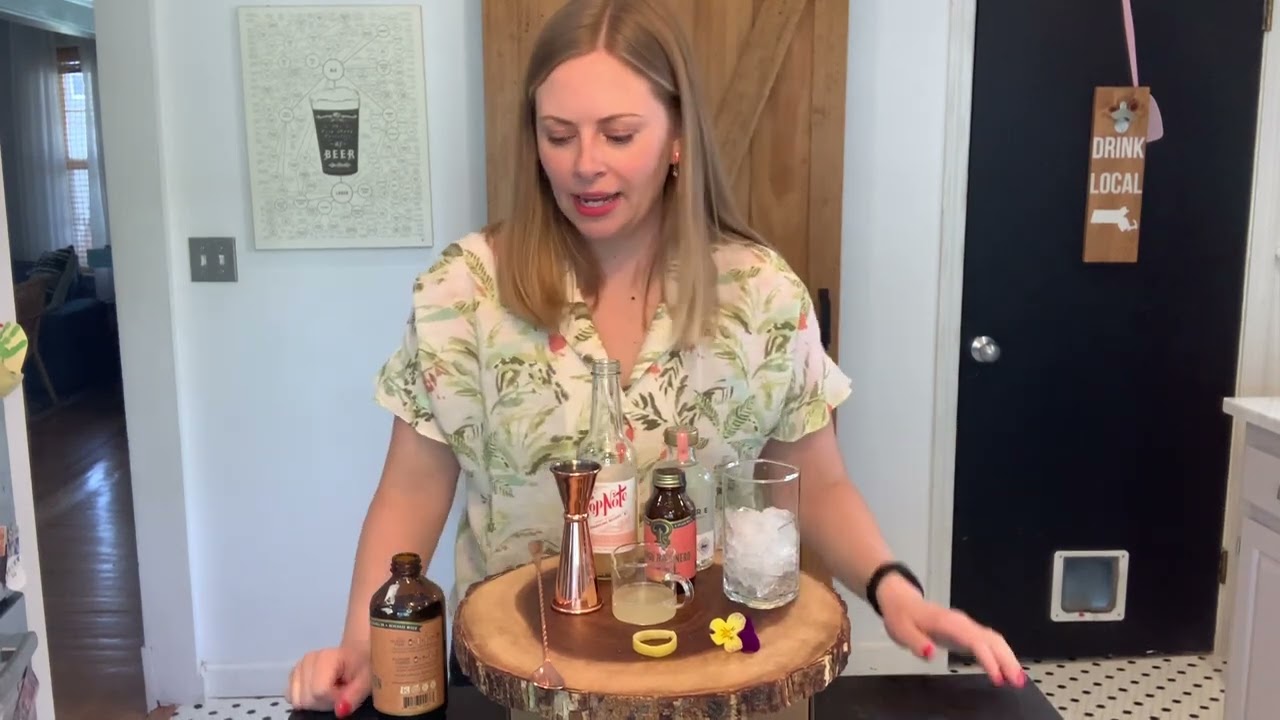 The high road recipe
1 oz. Pentire

½ oz. lemon juice

½ oz. Portland Syrups

2 oz. Topnote Grapefruit soda

Ice (crushed, if you have it!)

Lemon twist to garnish
instructions
In a highball glass, stir first three ingredients with a barspoon to combine. Add ice, top with grapefruit soda, and stir again to combine. Garnish with a lemon twist
DAYBREAK TUTORIAL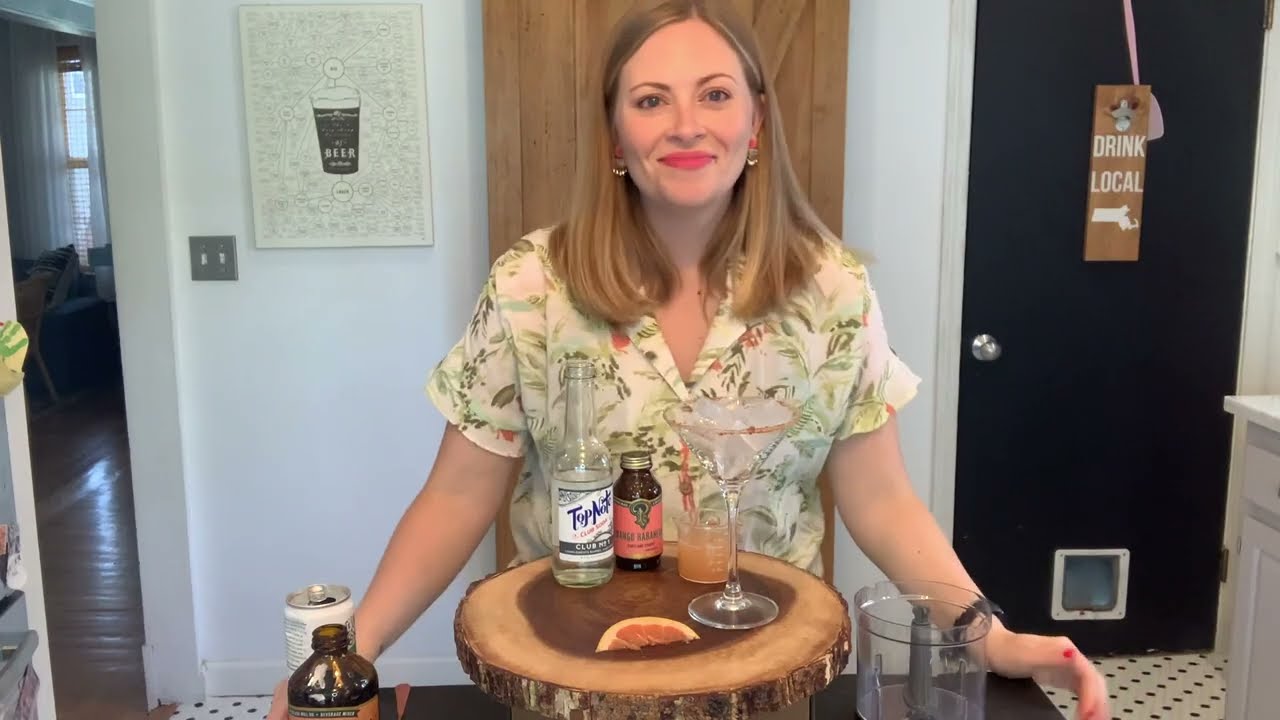 daybreak recipe
Ice

½ oz. Portland Syrups

2 oz. fresh grapefruit juice

2 oz. Topnote club soda

Grapefruit wheel to garnish

Chili salt
instructions
In a martini or margarita glass, add a handful of ice to fill. Add the ice to a blender or food processor, and add in the syrup and grapefruit juice. Blend to get a crushed ice consistency, then add in the club soda and give one more quick blend. Pour into glass, top with a grapefruit wheel and a sprinkle of chili salt. 
want to get your next box on the house?
We'd love to see how you're enjoying your Raising the Bar drinks at home! Share a pic of you & your cocktails and tag @weareraisingthebar and use #redefininghappyhour.
Each month, we'll pick a winner to receive their next zero-proof cocktail kit on us!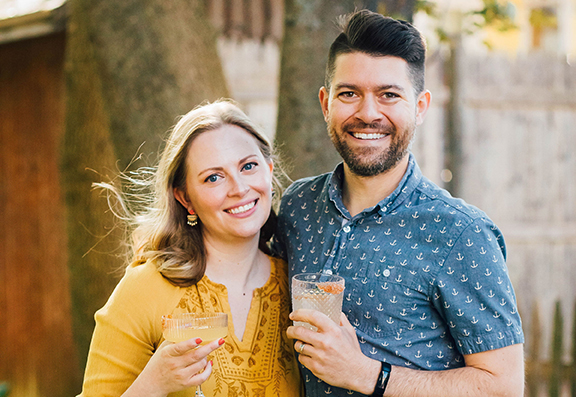 Check out the brands behind this month's box.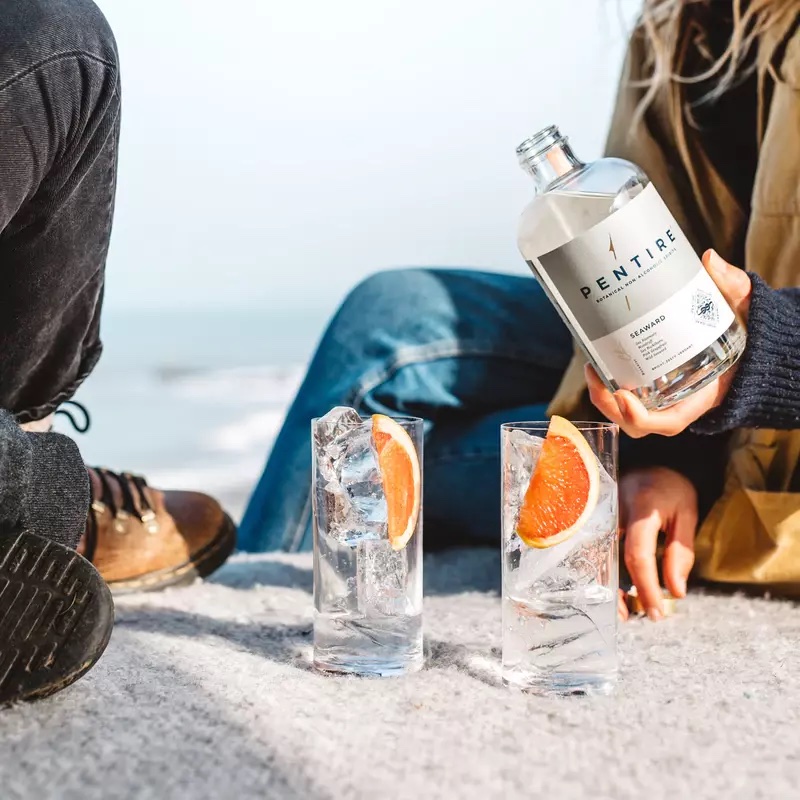 Seaward is an invigorating new botanical non-alcoholic spirit. Crafted from unique plants native to the North Cornwall coastline. 100% Plant-based, supported by nature.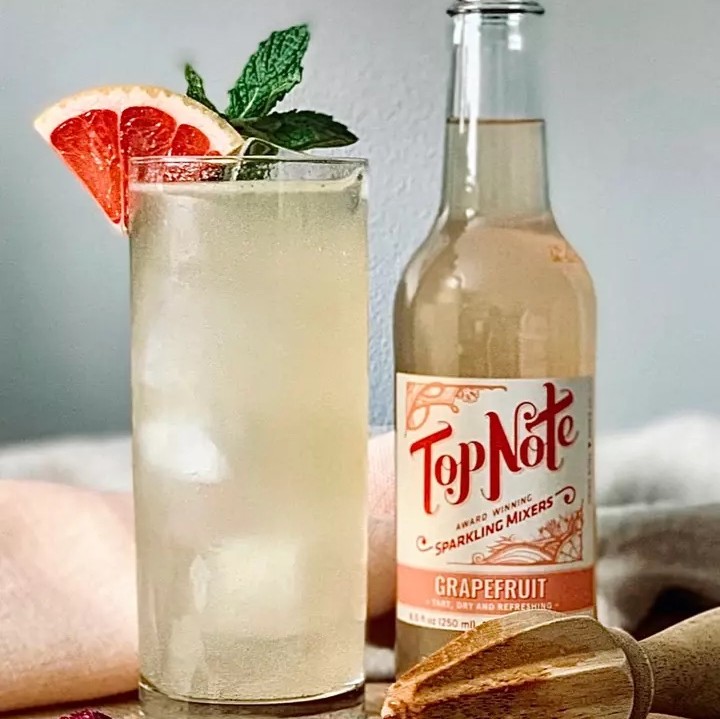 Made with real ruby red grapefruit juice and peel plus a ton of carbonation, Top Note Sparkling Grapefruit Soda tastes like sipping on a grapefruit shell sprinkled with sugar. Simple, clean, and delicious, it tastes great in a Paloma or as a stand-in for commercial sour mixes and sodas.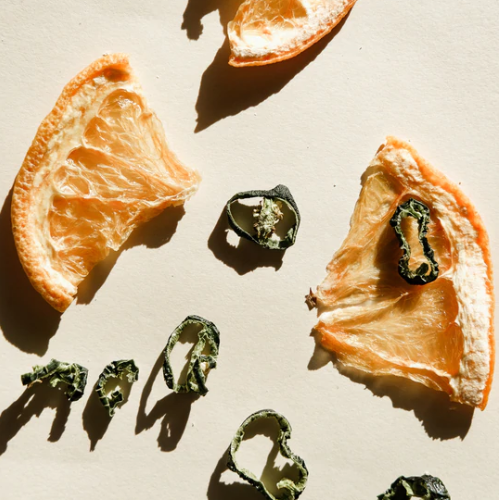 100% woman-owned, small batch goodness out of San Luis Obispo, California. Class up any cocktail with these custom garnishes - because every drink isn't finished until it has a garnish.