The holidays have passed, the New Year is here, and…it can feel a bit of a let down. All the excitement and anticipation, and now the doldrums of winter have set in.
If you received our Sugar Plum Whiski Sour box, you may be wondering what to do with that leftover Sexy AF Friski Whiski – we have the perfect recipe to bring a little flavor and warmth into these long winter months! The Hot Toddy – a classic & cozy spirit lifter!
Hot Toddy Recipe
INGREDIENTS
¾ cup hot water

1 ½ ounces Sexy AF Friski Whiski (or other whiskey alternative).

2 teaspoons honey, to taste

2 teaspoons lemon juice, to taste

1 cinnamon stick and one star anise (optional, for garnish)
INSTRUCTIONS
Pour the hot water into a mug. Add the whiskey alternative, 2 teaspoons honey and 2 teaspoon lemon juice. Stir until the honey has dissolved. Taste, and add honey or lemon juice to adjust sweetness/tartness. Garnish with cinnamon and star anise!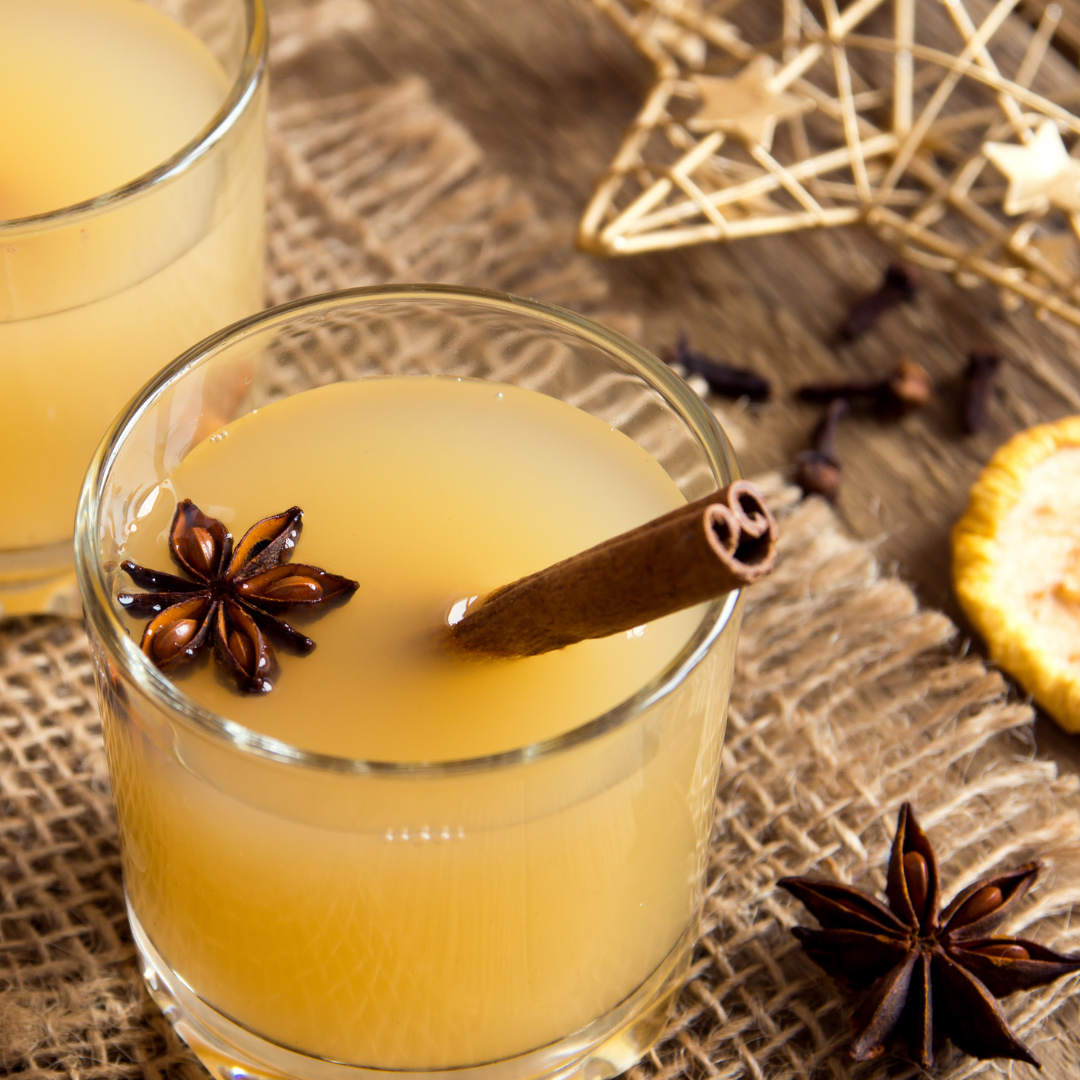 Raising The Bar Subscription Options