I remember so many times over the years where I was plagued by this concern that I wouldn't be able to get my hands on "enough" alcohol – enough to what? Make me feel comfortable in my own skin? Dull my emotions to the point I could feel relaxed with other people and fit in?
This led to me "pre-gaming" before outings or dinners with friends to take the edge off before I arrived somewhere. Or if I was headed to a dinner where I wasn't sure there would be "enough" wine, I would make sure to bring some for the host but extra "just in case" so I wouldn't be faced with the horrifying prospect of running out.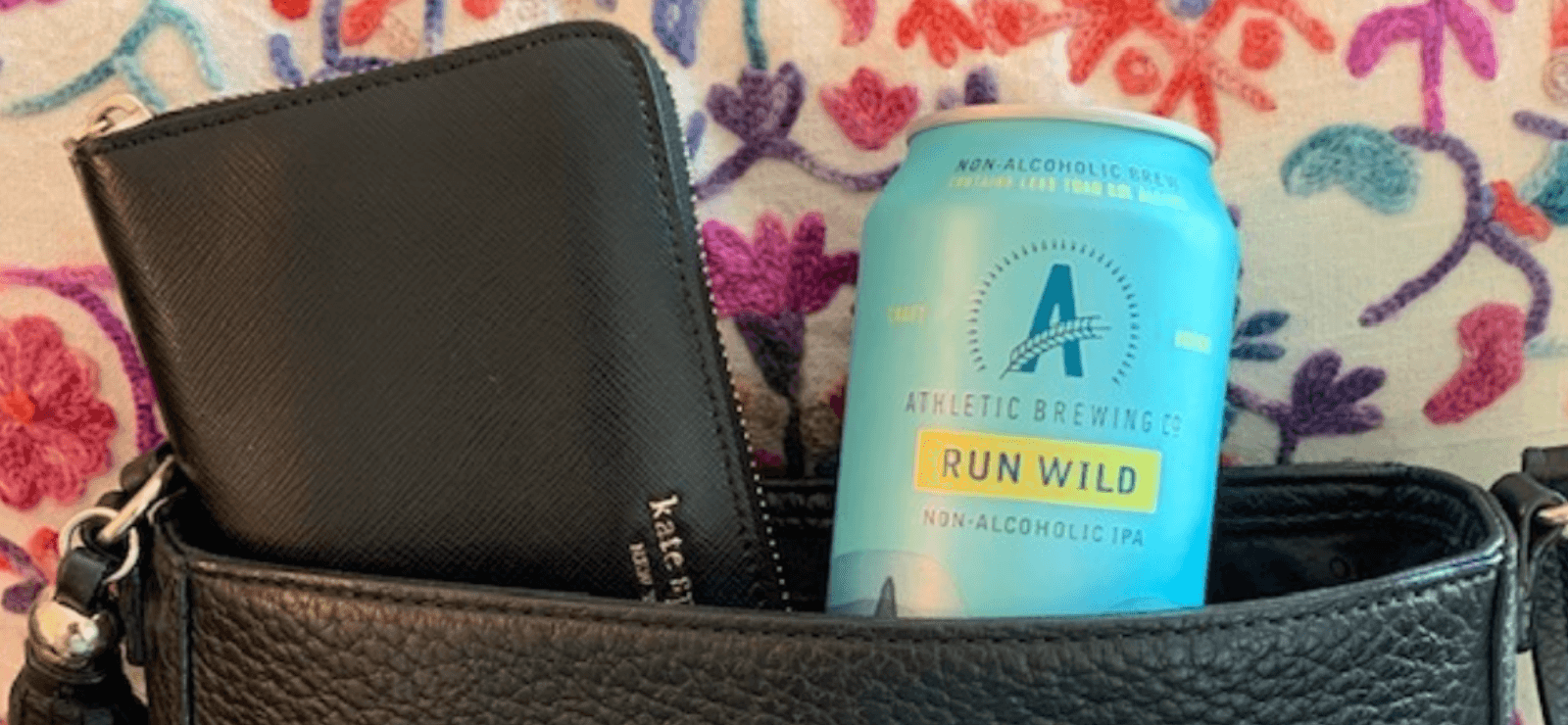 Beers in a handbag, nips stuffed in a pocket, vodka poured in a water bottle so as not to be obviously something else…I cringe writing this out, but there are all things I did to avoid being confronted with "not enough."
I went out to dinner the other night and laughed as I slipped a non-alcoholic Athletic Brewing IPA in my jacket purse – it felt truly poetic, so be 2.5 year alcohol-free and still sneaking drinks. This time, though, I didn't feel shame or guilt. I felt care-free and happy.
I hope that as the alcohol-free movement continues to grow, there will be AF options on every wine and beer list and cocktail menu. Until then, I'll be proudly sneaking and BYOing.
To Raising the Bar,
Abbie