Each month, we craft a recipe that focuses on seasonal ingredients and themes. Check out our stories on Instagram to see what has come in past kits and what previous drinks have looked like!
Each kit comes with everything you need to make at least 4 drinks, including garnishes and fun extras like a piece of barware or cocktail napkins.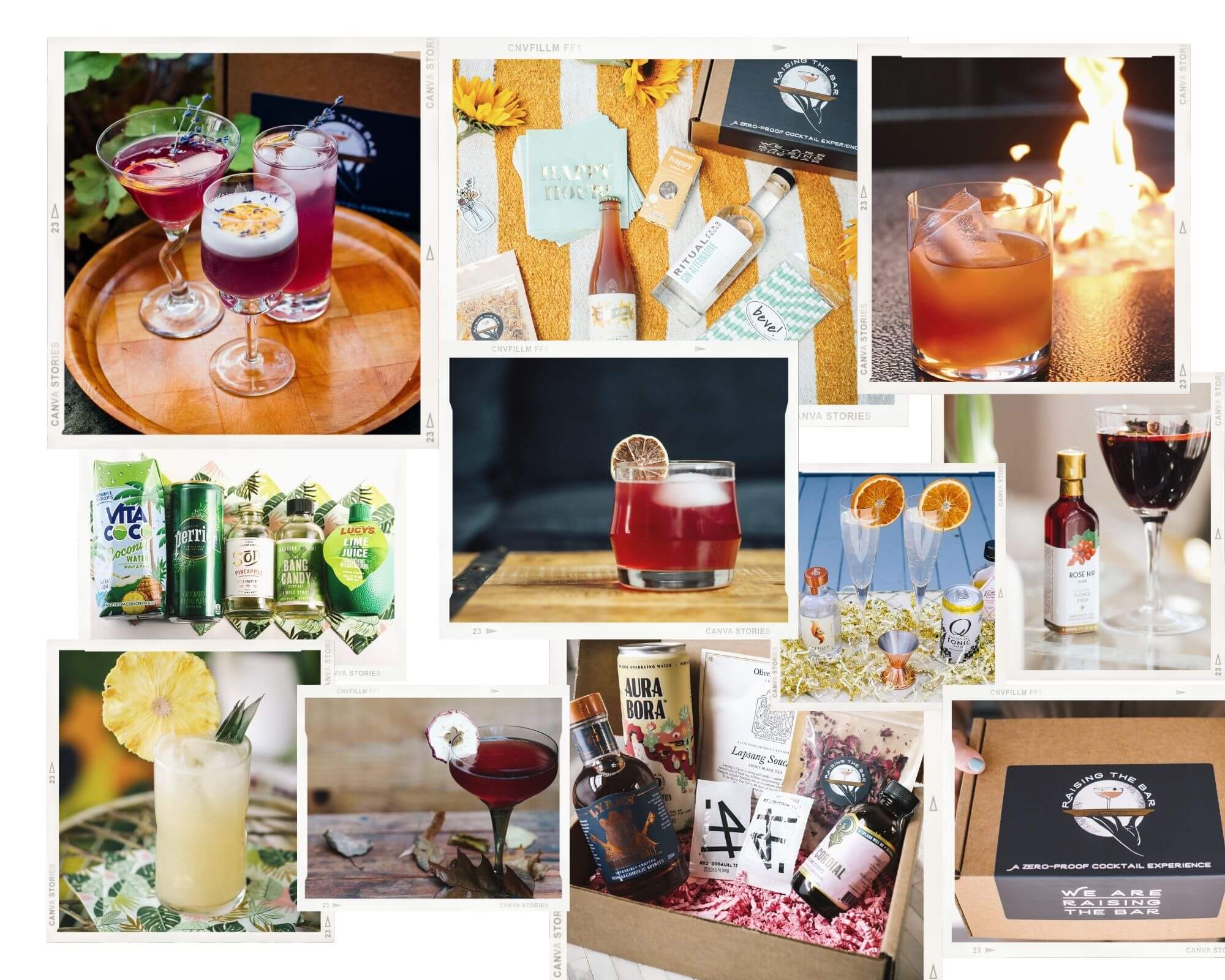 All images were created for Raising the Bar by Three Twelve Photography in Cambridge, MA.